Please Share:
Explore Texas by Region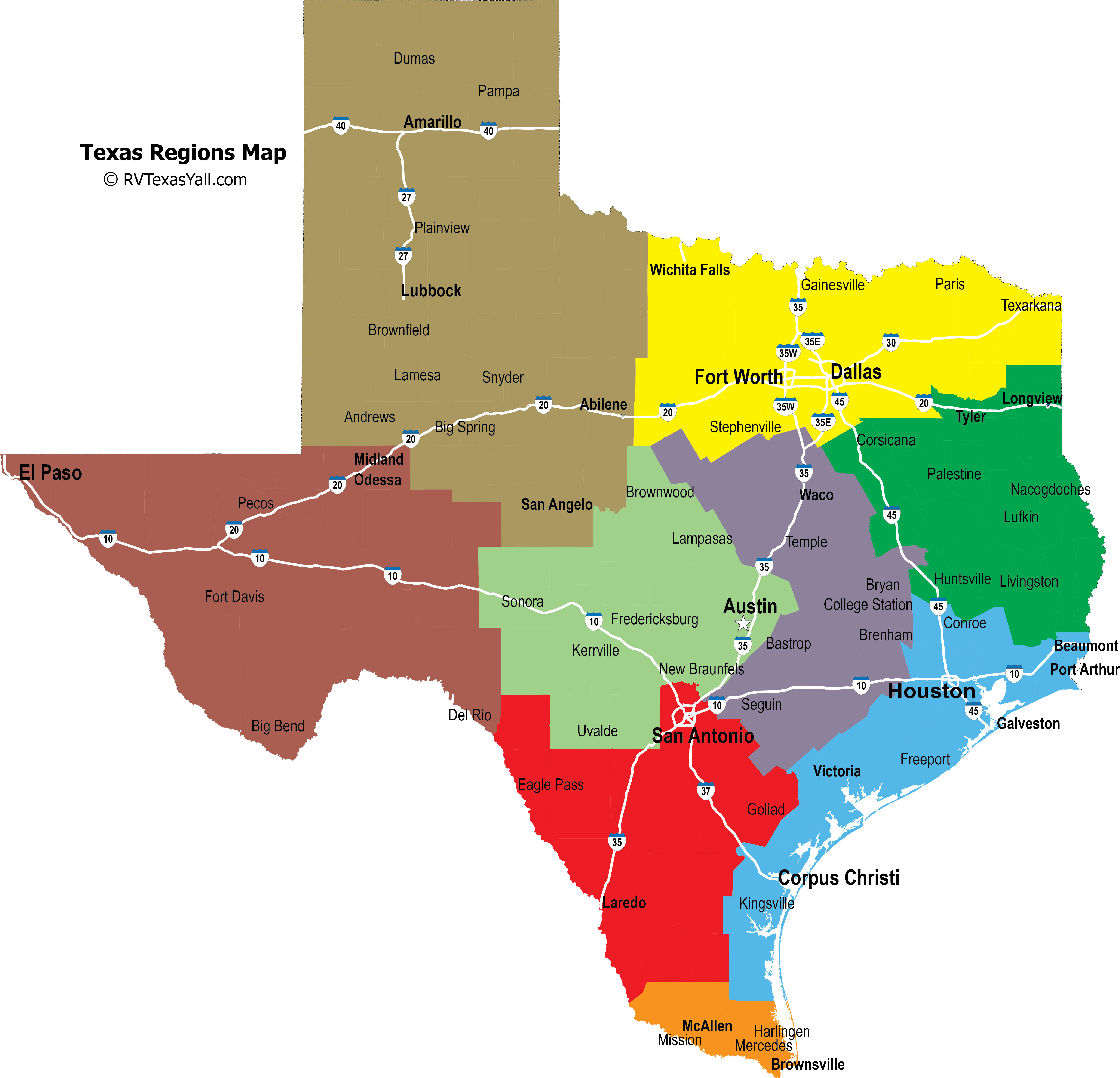 Select a Region of Texas:
We're All About RVing in Texas!
RV Texas Y'all is built by Stacie and Tom Langland, Native Texans who love to RV. If you own an RV, dream of owning an RV, like to camp, or enjoy discovering fun things to do in the great State of Texas, this site is for you! Whether you are a 6th generation Texan or planning to visit the Lone Star State for the first time, there is truly something for everyone here. Join us as we RV Texas Y'all!
Select a category from the main menu to see our listings of Texas Campgrounds, Texas RV Parks, Texas RV Dealers, Texas RV Shows and much more. Our Blog includes write-ups of some of the Texas State Parks, Campgrounds and RV Parks that we've stayed in, as well as some fun things to do around the state. And if you'd like to search within a particular region of Texas, please feel free to use the regional links located with our map.