200+ RV Friendly Campgrounds in Texas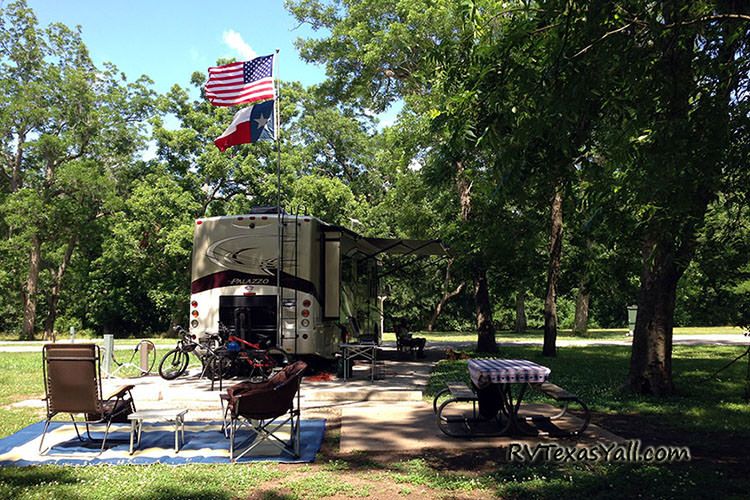 We are defining a campground as a natural setting that is available for a short visit. The parks that we are including in our lists of "campgrounds" are Texas State Parks, National Parks, US Army Corp of Engineer Parks, US Forest Service Parks, River Authority Parks... These parks typically have hiking, biking, paddling, geocaching or other outdoor activities available on site. These campgrounds also welcome tent campers. To see our videos and write-ups of campgrounds we have visited, take a look at our Texas Campground Reviews page. For our listings of RV parks and resorts, please visit our Texas RV Parks page!
Campsites at the campgrounds listed in this section typically include amenities such as picnic tables, fire pits and BBQ grills. Most will have at least 30amp electrical hookups and water. Some will also include 50amp electric and/or a sewer connection. They are typically staffed by park rangers and volunteers. Campgrounds tend to be very affordable. Prices typically range from $10 to $30 per night.
To our knowledge, all of the campgrounds that we are including in this section are RV friendly, meaning that there are at least a few campsites large enough to park a recreational vehicle. If you have a large RV, it's always best to check with the parks you are interested in regarding size restrictions and availability.
Select the region you are interested in below to start researching campgrounds in that area. We have over 200 RV friendly campgrounds listed so far and are always looking for more to add to the list! Let us know if you don't see your favorite park.