RV Texas Y'all Podcast Episode 028
Listen Here!
Audio: RV Texas Y'all Podcast, Ep 28
Published May 18, 2023
If you cannot see the audio player just above this sentence, click on this link to play the episode.
In This Episode
This week we're visiting with brothers Craig Rose and Kirk Rose, the founders of Hearthside Grove Luxury Motorcoach Resort in Petoskey, Michigan. We talk about what it was like growing up in Petoskey (a small town in Northern Michigan), their family history of RVing, and how they evolved from making chocolate and ice cream to building a destination Class A motorcoach resort in their hometown.
Craig and Kirk also share a local's perspective on some of the enormous number of fun and interesting attractions that have brought thousands of visitors to this area every summer for more than 125 years.
During our week at Hearthside Grove, we have been impressed by the friendly folks in the resort and around the region as well as the creativity of the lot owners at the resort. Kirk and Craig discuss what it is like for them seeing their resort come to life.
And let's not forget the Rose Brothers' second resort: Hearthside Grove Lake Erie. We talk about why they chose Geneva-On-The-Lake, Ohio as their newest resort location, and how what they learned from developing the Petoskey resort has impacted the Ohio resort.
Kirk and Craig Rose are two of the nicest, hardest working people you will ever meet. We are proud to call them friends and appreciate all that they are doing to build their family business to serve the community and travelers. We look forward to sharing more about our visit to Northern Michigan with you soon via video. Make sure you're subscribed to our YouTube Channel so you don't miss anything!
Also...Set a reminder in your calendar to come back next week to hear more about our experience RVing in Northern Michigan in early May. A lot of folks told us we were crazy to come this far north before mid-June, so next week we'll be talking all about what it's like visiting a seasonal destination during the "shoulder season". Spoiler Alert: there are some definite benefits!
We look forward to visiting with Kirk and Craig again in the future. If you happen to cross paths with them, please tell them we said Hi!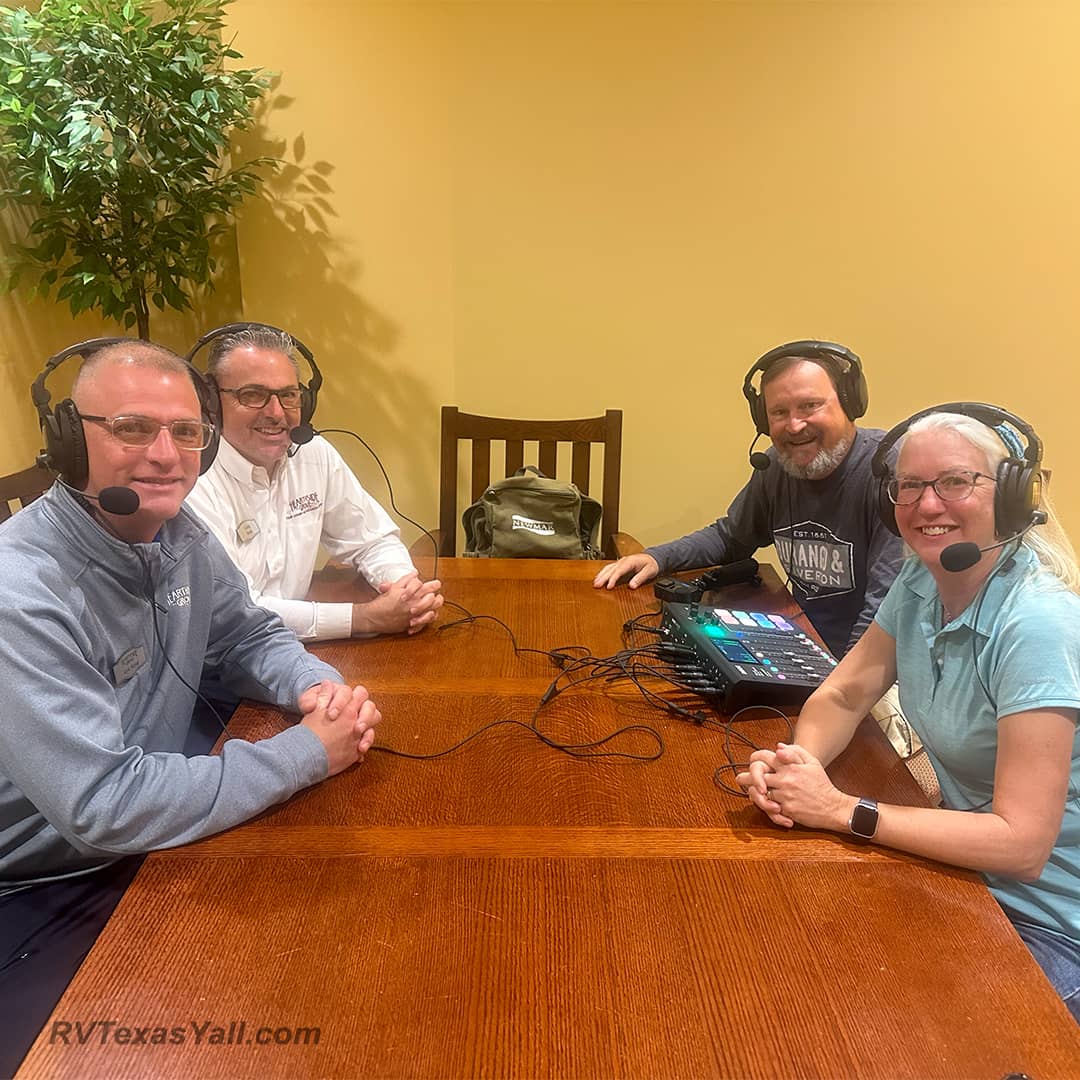 Kirk, Craig, Tom and Stacie
Mentioned In This Episode
Hearthside Grove Buy One Night, Get One Free Offer (up to 5 nights FREE!) at either Hearthside Grove Resort!
Hearthside Grove Lake Erie, Geneva-On-The-Lake OH
Have an Idea for an Episode Topic? Send it to us!