RV Texas Y'all Podcast Episode 026
Listen Here!
Audio: RV Texas Y'all Podcast, Ep 26
Published May 4, 2023
If you cannot see the audio player just above this sentence, click on this link to play the episode.
In This Episode
Every RV rally we've ever attended has it's own personality. The Cajun RV Rally is BIG in personality! This week, we sit down with Don and Sandie Grutzmacher, organizers of the Cajun RV Rally. This rally is held annually in South Louisiana and is a celebration of music, food, culture and all things Cajun. Definitely add this rally to your list of things to do!
Make sure you are subscribed to Our YouTube Channel to see our future videos from this rally. We had an absolute ball!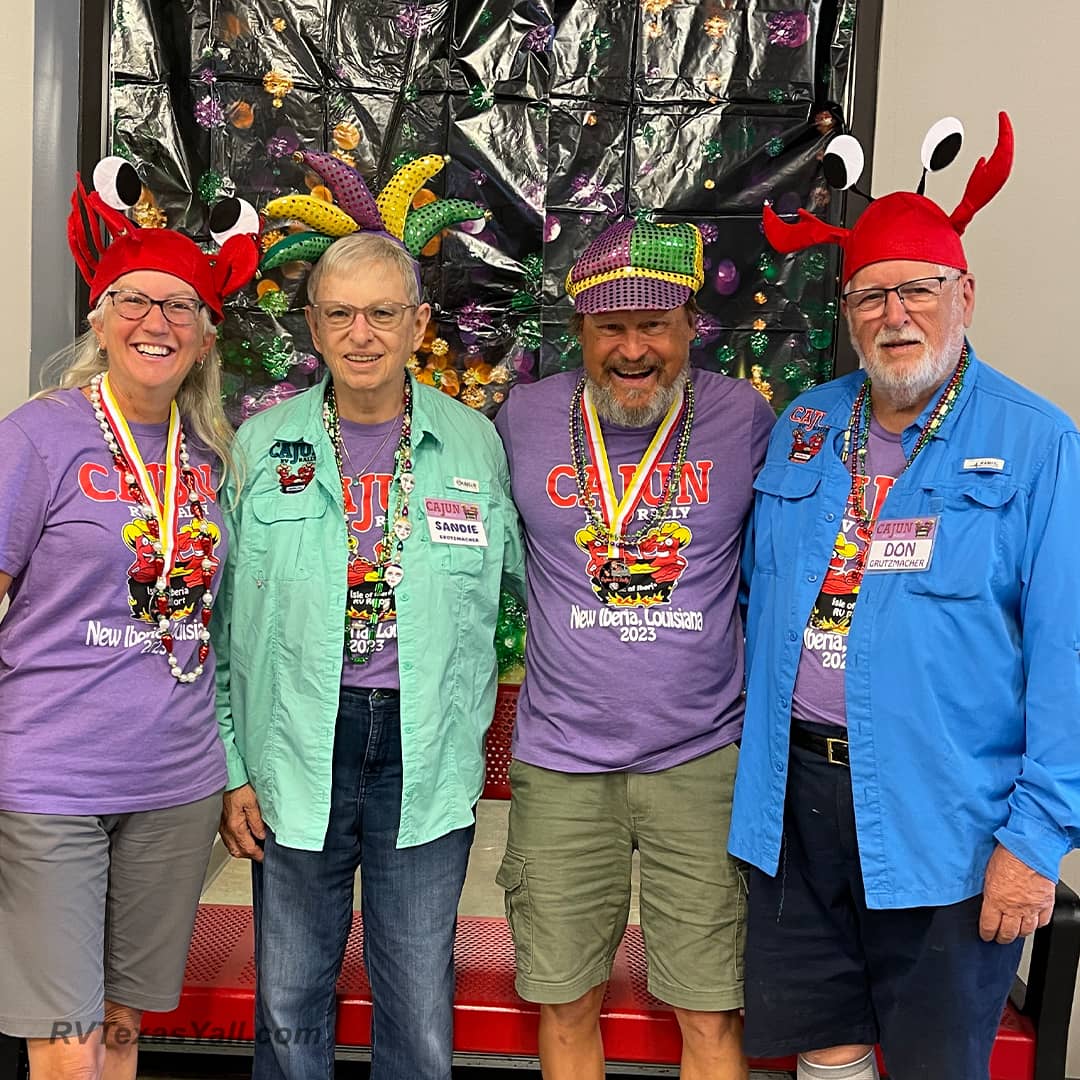 Stacie, Sandie, Tom and Don at the Cajun RV Rally
Mentioned In This Episode
Wingin' It with Our Friends Howard and Betty
Sign Up For Our Weekly Newsletter
More Fun Stuff In The Area
Tabasco Factory Tour / Avery Island
Conrad Rice Mill (Konriko Rice) Tour
Rip Van Winkle Gardens / Jefferson Island
Vermilionville Historic Village
Jean Lafitte National Historical Park Acadiana Cultural Center
Subscribe to the RV Texas Y'all Podcast!
Like what you hear? Subscribe to us on your favorite podcast network including: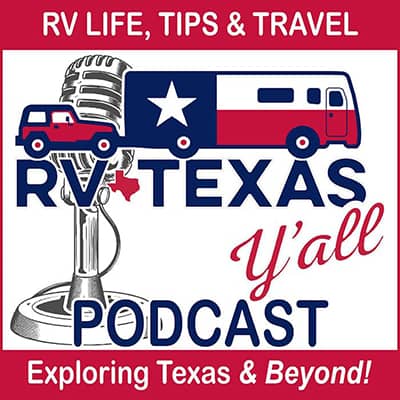 - Audible
- Deezer
- Pandora
- Spotify
- Stitcher
- TuneIn
If you enjoy our podcast, please leave us a review in your favorite podcast app and share our episodes with your friends and family!
Of course, you can always listen to any of our episodes right here on our website!
Subscribe to our Newsletter for weekly updates on new content and other interesting stuff!