RV Texas Y'all Podcast Episode 020
Listen Here!
Audio: RV Texas Y'all Podcast, Ep 20
Published January 7, 2023
If you cannot see the audio player just above this sentence, click on this link to play the episode.
In This Episode
Big rig, tiny camper, and everything in between, when it comes to RV sizes there is truly something for everyone. But why is it something you should pay attention to? In this podcast episode, we discuss why Size Matters when it comes to RVs!
Mentioned In This Episode
Video: Flaming Gorge National Recreation Area, Utah
Video: Must Do Attractions in Savannah with Skidaway Island State Park, Georgia
Subscribe to the RV Texas Y'all Podcast!
Like what you hear? Subscribe to us on your favorite podcast network including: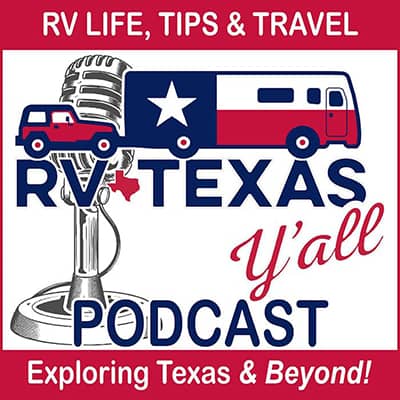 - Audible
- Deezer
- Pandora
- Spotify
- Stitcher
- TuneIn
If you enjoy our podcast, please leave us a review in your favorite podcast app and share our episodes with your friends and family!
Of course, you can always listen to any of our episodes right here on our website!
Subscribe to our Newsletter for weekly updates on new content and other interesting stuff!