RV Texas Y'all Podcast Episode 023
Listen Here!
Audio: RV Texas Y'all Podcast, Ep 23
Published April 15, 2023
If you cannot see the audio player just above this sentence, click on this link to play the episode.
In This Episode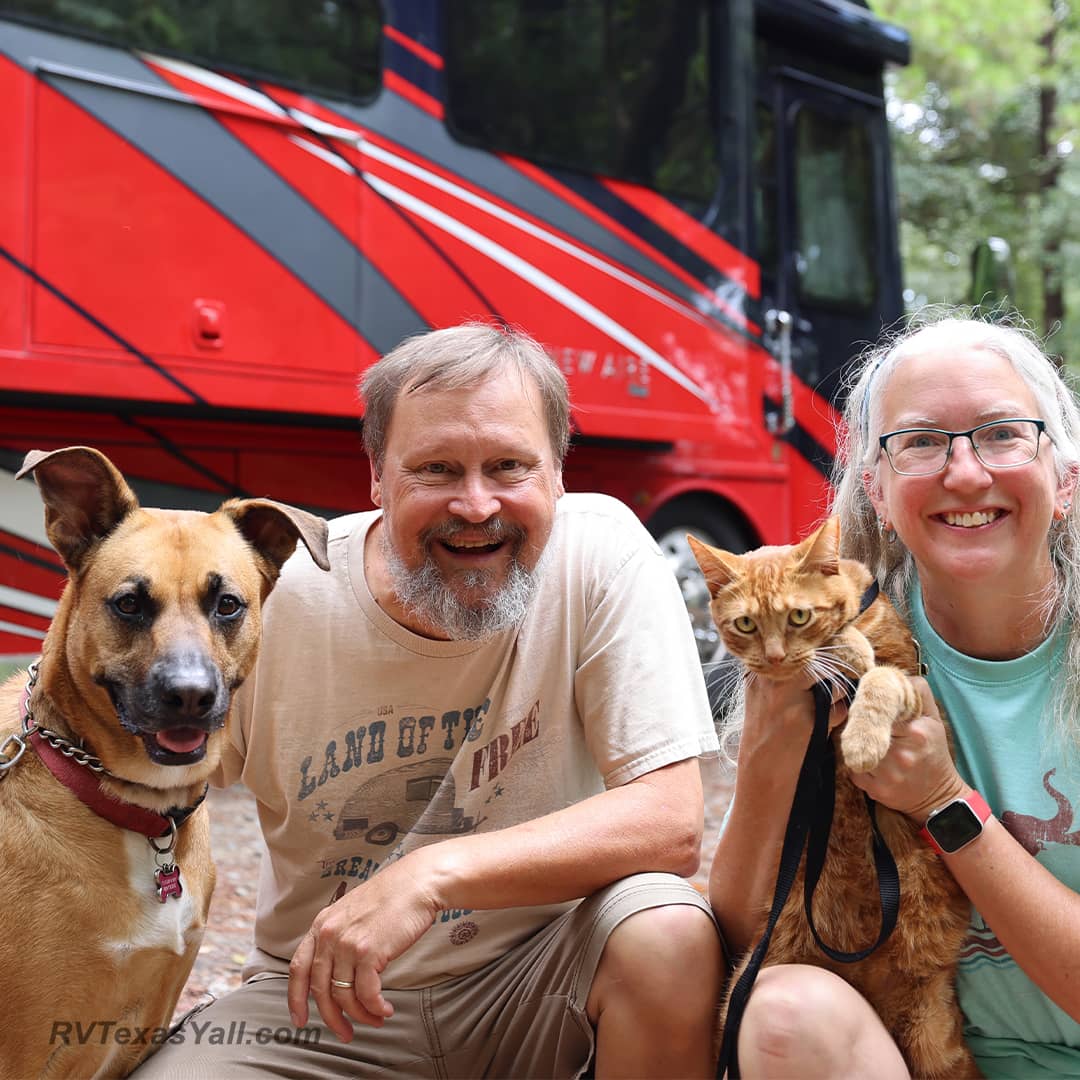 Tom, Stacie, Star and Astro
One of the things we love most about RVing is that we can bring our pets along for the fun. We love having our dog (Star) and our cat (Astro) with us as we travel. But as much as we love them, traveling with pets brings along a unique set of challenges.
We've been RVing with our fur babies (both cats and dogs) for more than 10 years now. We've learned a lot along the way. So this episode is all about RVing with pets: pet health and safety, getting pets used to traveling, and where we keep the litter box!
One thing we forgot to mention... the concrete, asphalt, gravel and rock paths, sidewalks and roads get extremely hot in the summer and can hurt your dogs paws. To protect Star's feet, she wears dog boots during the summer. But let's not forget cat paws... Astro burned his front paws one summer when he fell asleep on the dashboard... that window can get hot in the afternoon, so be sure to watch out for those kitty paws.
Mentioned In This Episode
Introducing Astro! And Tips for RVing with Pets
Pet-Friendly Products We Use
Subscribe to the RV Texas Y'all Podcast!
Like what you hear? Subscribe to us on your favorite podcast network including: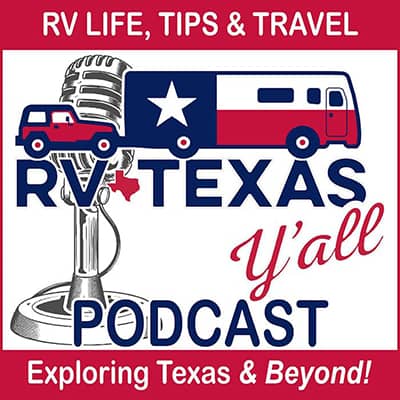 - Audible
- Deezer
- Pandora
- Spotify
- Stitcher
- TuneIn
If you enjoy our podcast, please leave us a review in your favorite podcast app and share our episodes with your friends and family!
Of course, you can always listen to any of our episodes right here on our website!
Subscribe to our Newsletter for weekly updates on new content and other interesting stuff!