RV Texas Y'all Podcast Episode 018
Listen Here!
Audio: RV Texas Y'all Podcast, Ep 18
Published June 12, 2022
If you cannot see the audio player just above this sentence, click on this link to play the episode.
In This Episode
When we became full-time RVers, we thought that we would quickly check items off our bucket list. While that is true to an extent, the reality is that as we have traveled, our bucket list has continued to grow. In fact, like our friend and fellow full time RVer, Deb, says: our Bucket List has become a "Barrel List" because our bucket overfloweth. LOL
In this episode, we're talking all about bucket lists! What makes something bucket list worthy? How do you find these places? Does a place need to be a major icon (like a National Park) to be included on a bucket list? Does it even need to be a place? And how do we plan our travels to check things off of our list?
One thing is for sure, our bucket list has changed a lot over the last few years!
Mentioned In This Episode
Don Hagge: Living His Best Life at 90
Our First Post About Yellowstone National Park
Yellowstone National Park: Old Faithful and the Upper Geyser Basin
Theodore Roosevelt National Park
Video: 2 Break Downs in 2 Weeks
Video: What's On Your Bucket List?
Subscribe to the RV Texas Y'all Podcast!
Like what you hear? Subscribe to us on your favorite podcast network including: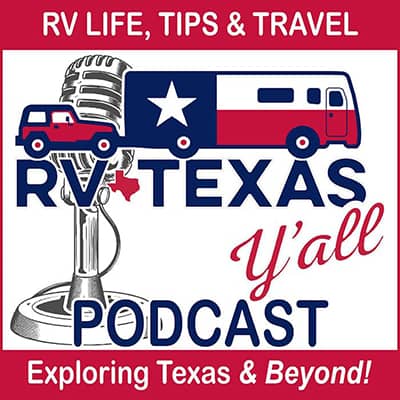 - Audible
- Deezer
- Pandora
- Spotify
- Stitcher
- TuneIn
If you enjoy our podcast, please leave us a review in your favorite podcast app and share our episodes with your friends and family!
Of course, you can always listen to any of our episodes right here on our website!
Subscribe to our Newsletter for weekly updates on new content and other interesting stuff!