RV Texas Y'all Podcast Episode 019
Listen Here!
Audio: RV Texas Y'all Podcast, Ep 19
Published June 24, 2022
If you cannot see the audio player just above this sentence, click on this link to play the episode.
In This Episode
In our last podcast episode, we talked all about our ever-growing bucket list. We recently checked off one of our bucket list worthy destinations when we visited beautiful, historic Savannah, Georgia!
We spent a week exploring Savannah, and we quickly learned that 7 days is not nearly enough to fully experience everything that this beautiful and historic city has to offer. So this week, we're talking about our first trip to Savannah: where we stayed in our RV, what we did while we were there, and how we saved money and found a ton of interesting attractions to visit during our stay.
Spoiler Alert: We absolutely LOVED Savannah and will definitely be back!
Mentioned In This Episode
Our Savannah videos...
Must Do Attractions Near Savannah
How we saved money in Savannah...
Some of the places we LOVED visiting in Savannah...
Fort Pulaski National Monument
Where we stayed during our visit to Savannah...
Subscribe to the RV Texas Y'all Podcast!
Like what you hear? Subscribe to us on your favorite podcast network including: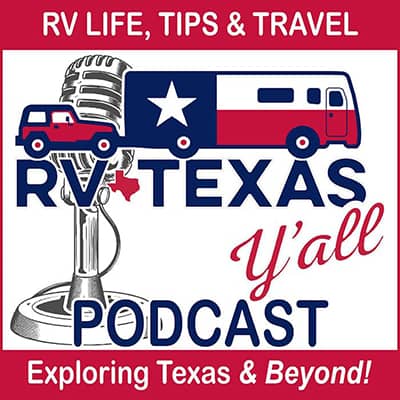 - Audible
- Deezer
- Pandora
- Spotify
- Stitcher
- TuneIn
If you enjoy our podcast, please leave us a review in your favorite podcast app and share our episodes with your friends and family!
Of course, you can always listen to any of our episodes right here on our website!
Subscribe to our Newsletter for weekly updates on new content and other interesting stuff!