RV Parks in Texas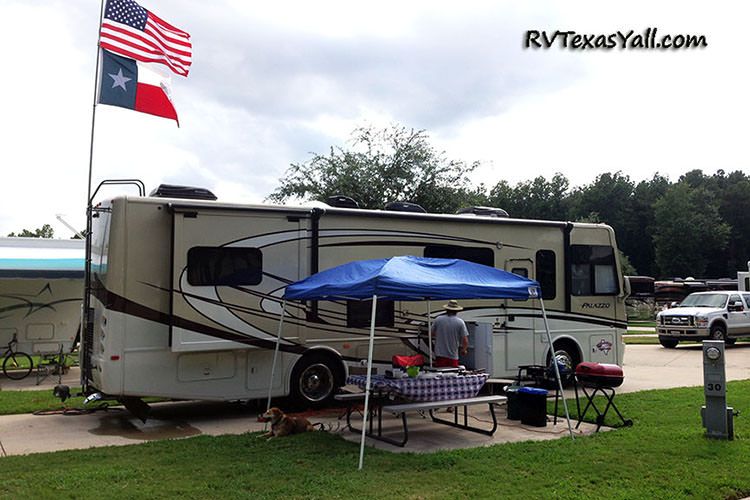 RV parks and resorts are generally privately owned, commercially operated properties designed specifically for RVers. While the overall square footage of these sites is almost always significantly smaller than our campground classification, the actual RV pad is often times larger and more level than what you will find in a campground. RV parks come in a wide variety and can offer some very nice amenities.
Most RV parks provide 30 and 50amp electrical service with water and sewer connections (full hookups). Amenities range widely but may include cable TV, wi-fi, swimming pools, playgrounds, doggie parks, jogging or nature trails, fishing lakes, gyms and laundry facilities. Most RV parks do not allow campfires at your site.
RV park sites are generally available to rent by the day, week, month or extended stay. They typically cost between $25 and $70 per night. Many parks offer a variety of discounts. Not all parks are created equal, so be sure to do your research before you arrive whenever possible, but RV parks can be a great way to park your home base close to the attractions you want to enjoy.