RV Texas Y'all Podcast Episode 029
Listen Here!
Audio: RV Texas Y'all Podcast, Ep 29
Published June 24, 2023
If you cannot see the audio player just above this sentence, click on this link to play the episode.
In This Episode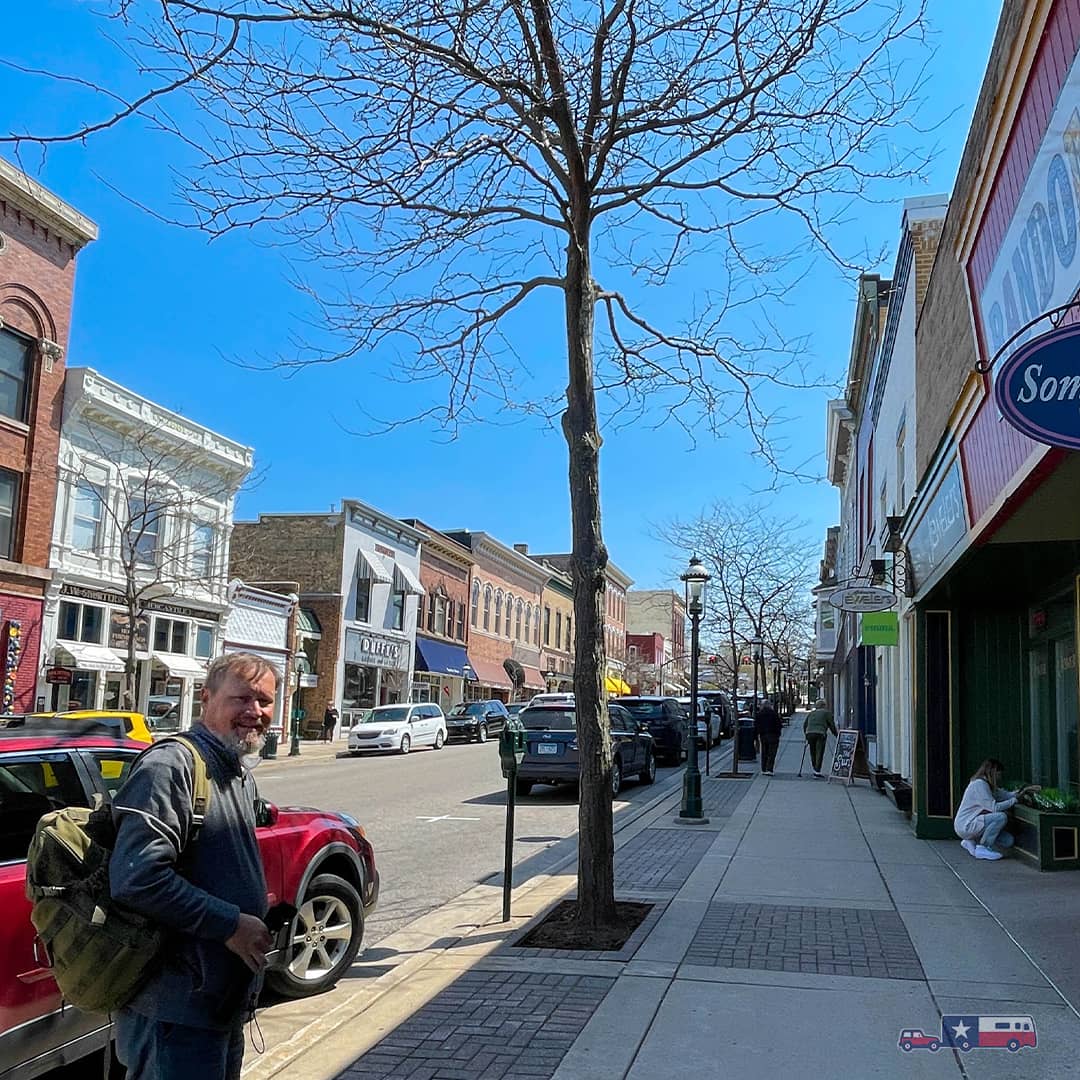 Petoskey MI in Early May
Seasonal travel destinations are considered "seasonal" for a reason. Historically, an overwhelming majority of the area's tourists and part-time residents visit during a particular season. A Colorado ski town's prime season might be Winter. A popular beach town might boom during Summer. Often the popular season revolves around weather. And sometimes the "off-season" means that most, if not all, of the town's businesses are closed.
The "shoulder seasons" occur between the off-season and the prime season. These in-between seasons occur in late Spring and early Fall in Northern Michigan (the top of the mitten... just south of the Upper Peninsula).
So what is it like visiting a traditionally seasonal destination during a shoulder season? Were we crazy to visit Northern Michigan in early May?? Listen to this week's episode to find out!
Mentioned In This Episode
Our 48 Volt Solar / Lithium Battery System
Podcast Episode with Master Tech RV About Building Our 48 Volt System
Hearthside Grove Buy One Night, Get One Free Offer (up to 5 nights FREE!) at either Hearthside Grove Resort!
Video: Petoskey, Michigan in Early May
Video: Bucket List Birthday on Mackinac Island MI
Video: Unique Fun in Northern Michigan