RV Texas Y'all Podcast Episode 027
Listen Here!
Audio: RV Texas Y'all Podcast, Ep 27
Published May 12, 2023
If you cannot see the audio player just above this sentence, click on this link to play the episode.
In This Episode
Traveling by RV during the summer is a tradition for generations of Americans. There are definite benefits to RVing in the summer and many reasons why it's so popular. However, there are some challenges to summer travel as well.
This week we're talking all about the good and the bad of Summer RV travel, plus we're sharing tips to stay safe and comfortable while traveling during the summer months.
Mentioned In This Episode
Palo Duro Canyon State Park Visitors' Guide
Theodore Roosevelt National Park
We Had a Sidewall Tire Blowout
Our 48-Volt Solar and Lithium Battery System
Products We Like That Make Summer Travel Easier
- The links below are affiliate links to products that we currently or have used to make our RVs safer or more comfortable during the summer...
TireMinder Tire Pressure Monitoring System (TPMS)(save $20 with coupon code: RVTexas)
Subscribe to the RV Texas Y'all Podcast!
Like what you hear? Subscribe to us on your favorite podcast network including: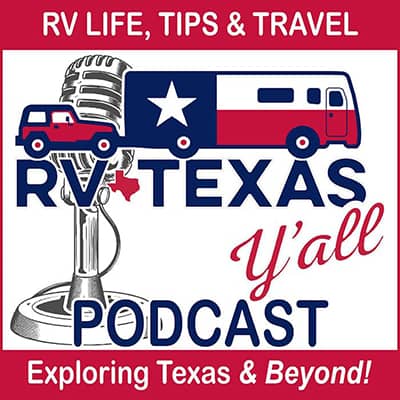 - Audible
- Deezer
- Pandora
- Spotify
- Stitcher
- TuneIn
If you enjoy our podcast, please leave us a review in your favorite podcast app and share our episodes with your friends and family!
Of course, you can always listen to any of our episodes right here on our website!
Subscribe to our Newsletter for weekly updates on new content and other interesting stuff!