RV Texas Y'all Podcast Episode 010
Listen Here!
Audio: RV Texas Y'all Podcast, Ep 10
Published July 1, 2021
If you cannot see the audio player just above this sentence, click on this link to play the episode.
In This Episode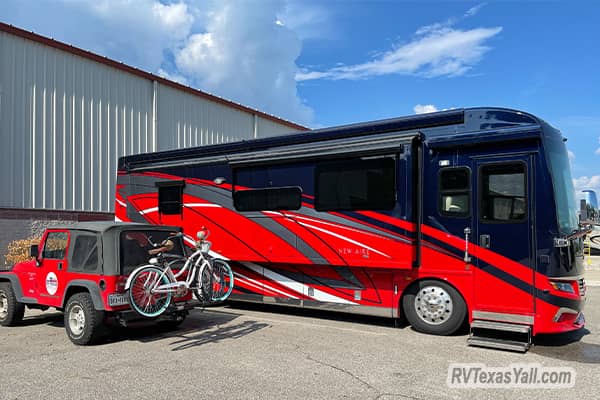 Arriving at Master Tech RV
This week, we sit down to visit with Tim and Austin Klenk, father and son team at Master Tech RV Custom Coach and Marine in Elkhart, Indiana. We first met Tim and Austin when we attended their seminar at the FMCA Rally in Minot, North Dakota back in 2019. From that point forward we knew they were the right folks to one day install our dream RV solar and lithium battery system.
Fast forward a couple of years and here we are at Master Tech RV having an extreme solar and lithium system installed on our Newmar New Aire 3343. How extreme is the system that the Master Tech team is building for us? Tim and Austin explain some of the details in this episode, so make sure you hit the play button above and check it out.
We want to thank the Master Tech RV team, especially Tim, Austin, Jeff, Jason, Sam, Collin and Greg for all of their work and attention to detail. This thing is going to be AWESOME!! If you'd like more information about the work they do, check out their website below, follow them on social media, or give them a call at 866.895.4556. And tell them we said "Hi!".
And don't forget, if you're going to the FMCA Convention, you can visit with them there as well. They are fantastic folks and REALLY know their stuff! We will be documenting our experiences and adventures with our new system (including a full video walk-through), so stay tuned for updates!
Mentioned In This Episode
Master Tech Project Photo Gallery
Video: Big RV Rally | FMCA Convention Perry GA
Subscribe to the RV Texas Y'all Podcast!
Like what you hear? Subscribe to us on your favorite podcast network including: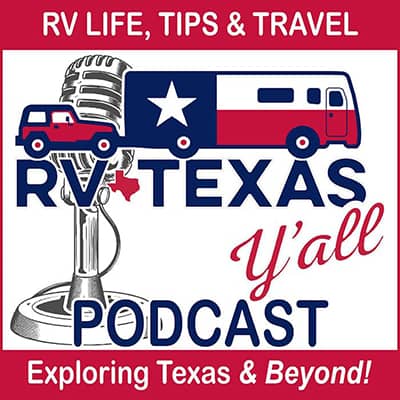 - Audible
- Breaker
- Deezer
- Pandora
- Spotify
- Stitcher
- TuneIn
If you enjoy our podcast, please leave us a review in your favorite podcast app and share our episodes with your friends and family!
Of course, you can always listen to any of our episodes right here on our website!
Subscribe to our Newsletter for weekly updates on new content and other interesting stuff!