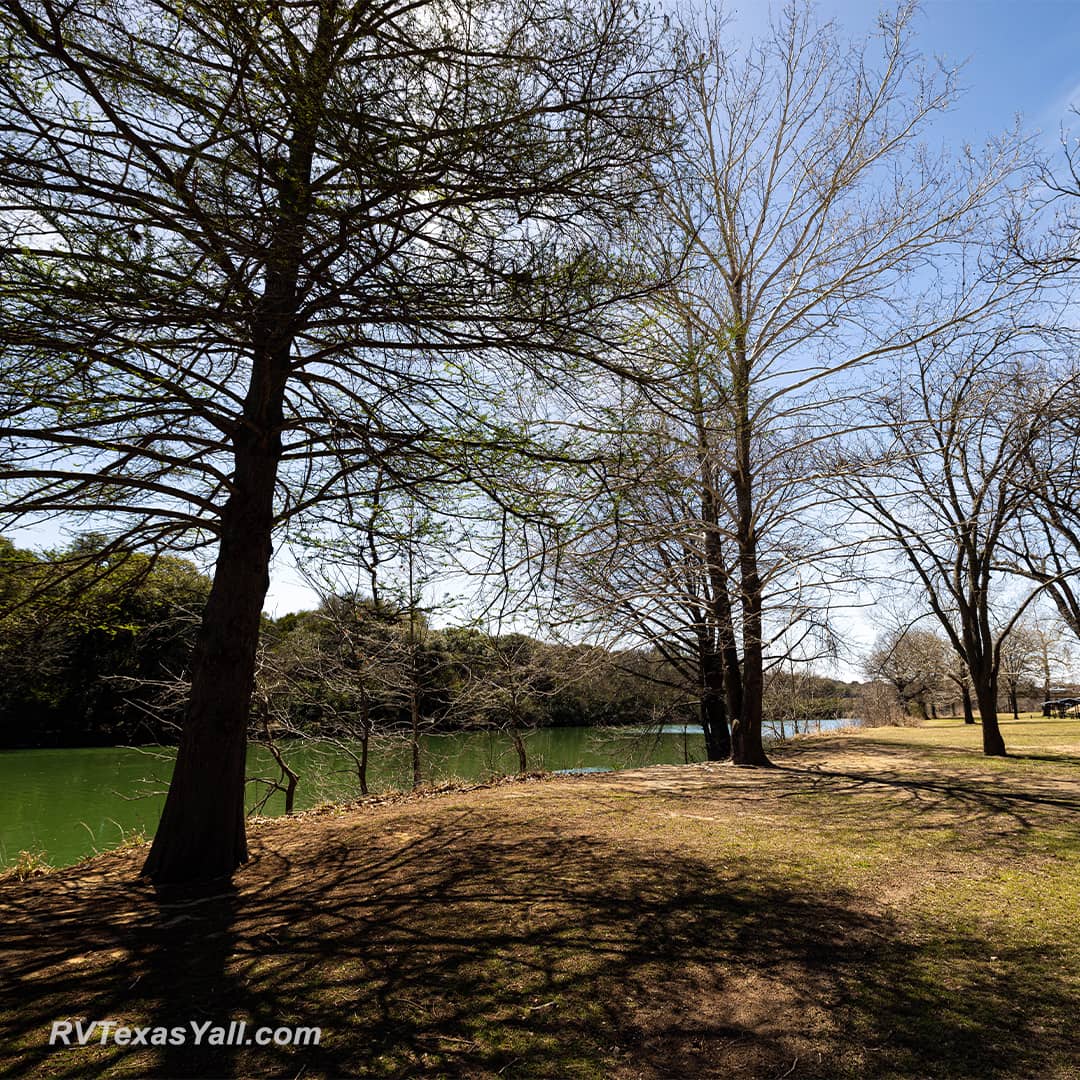 Day Use View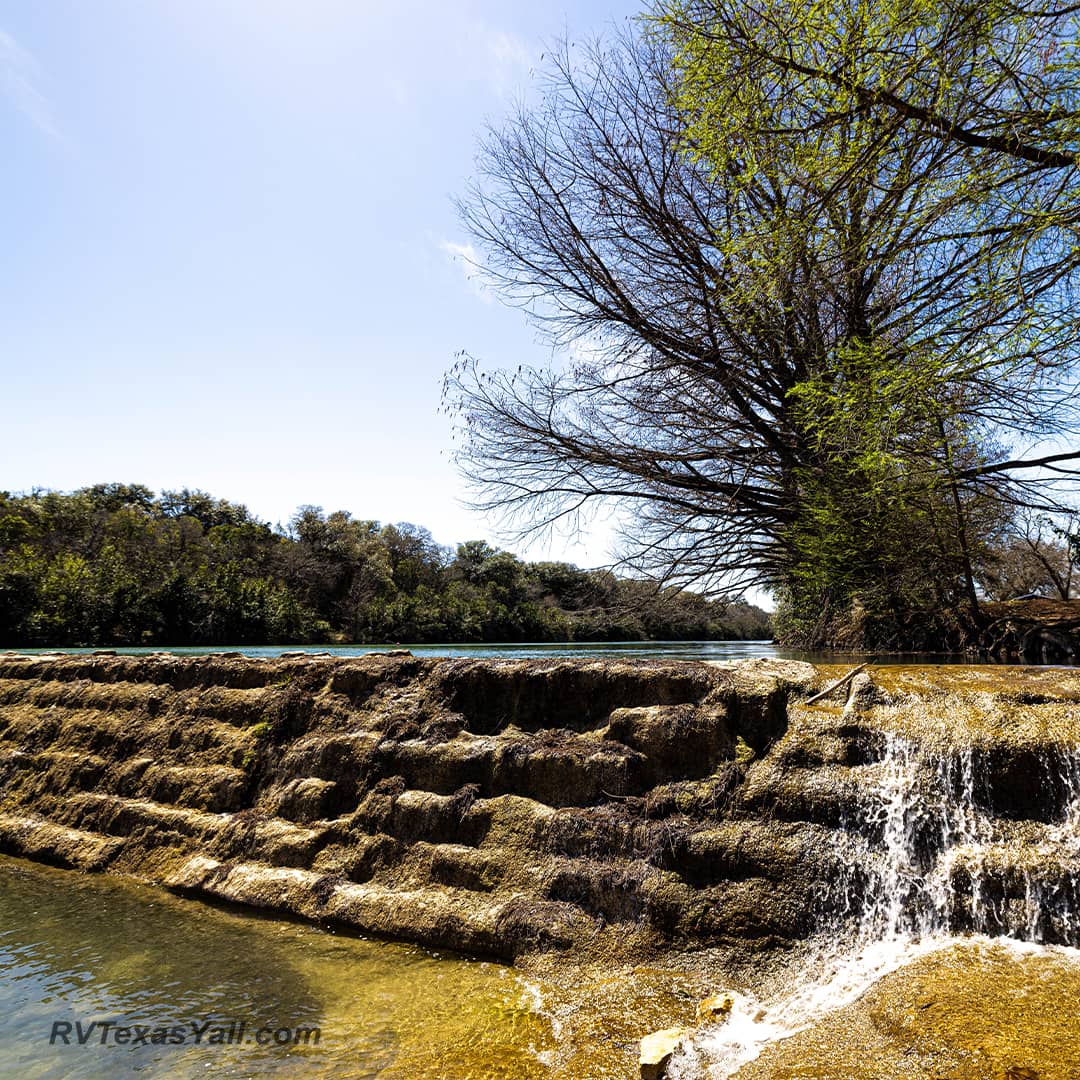 Downstream CCC Dam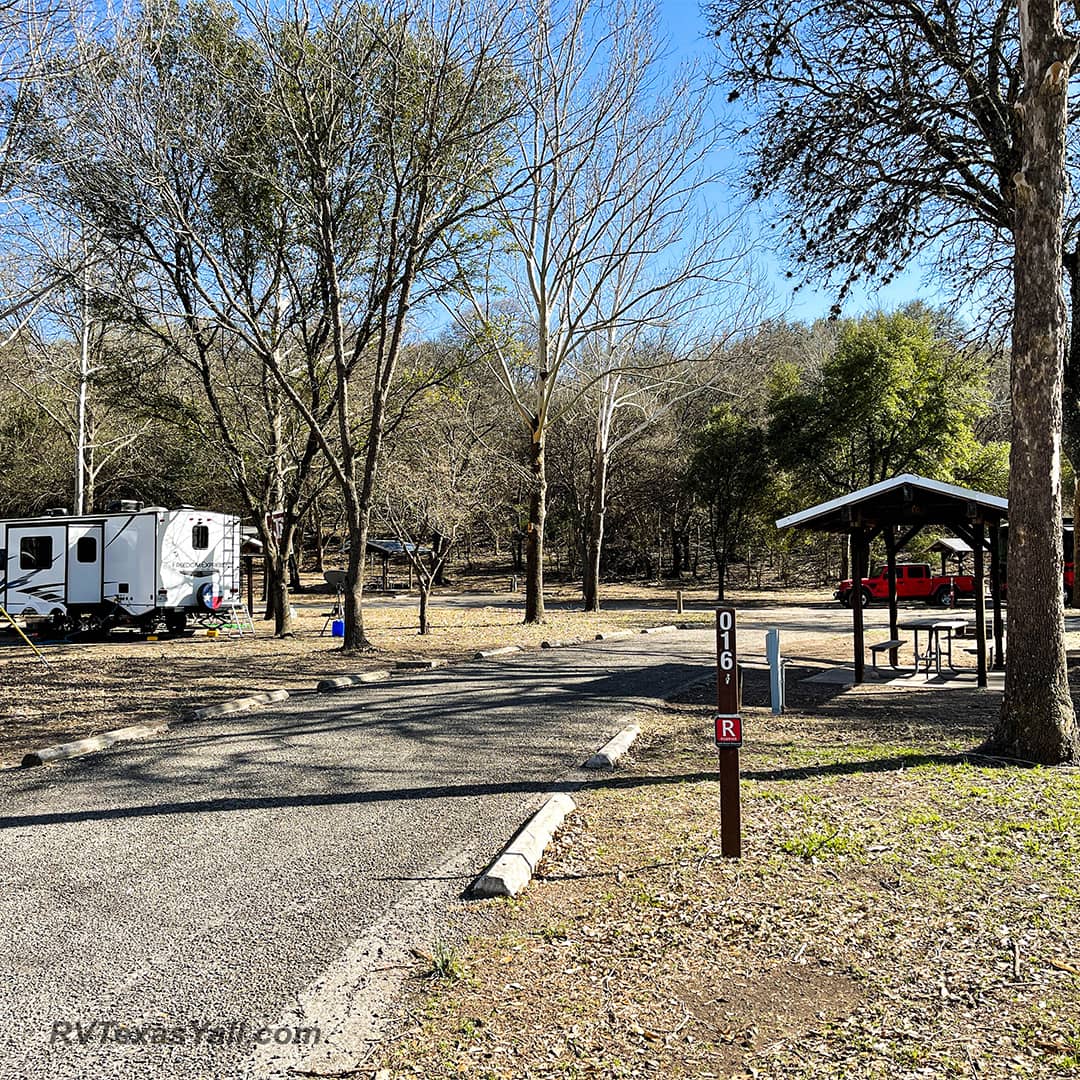 Campsite 16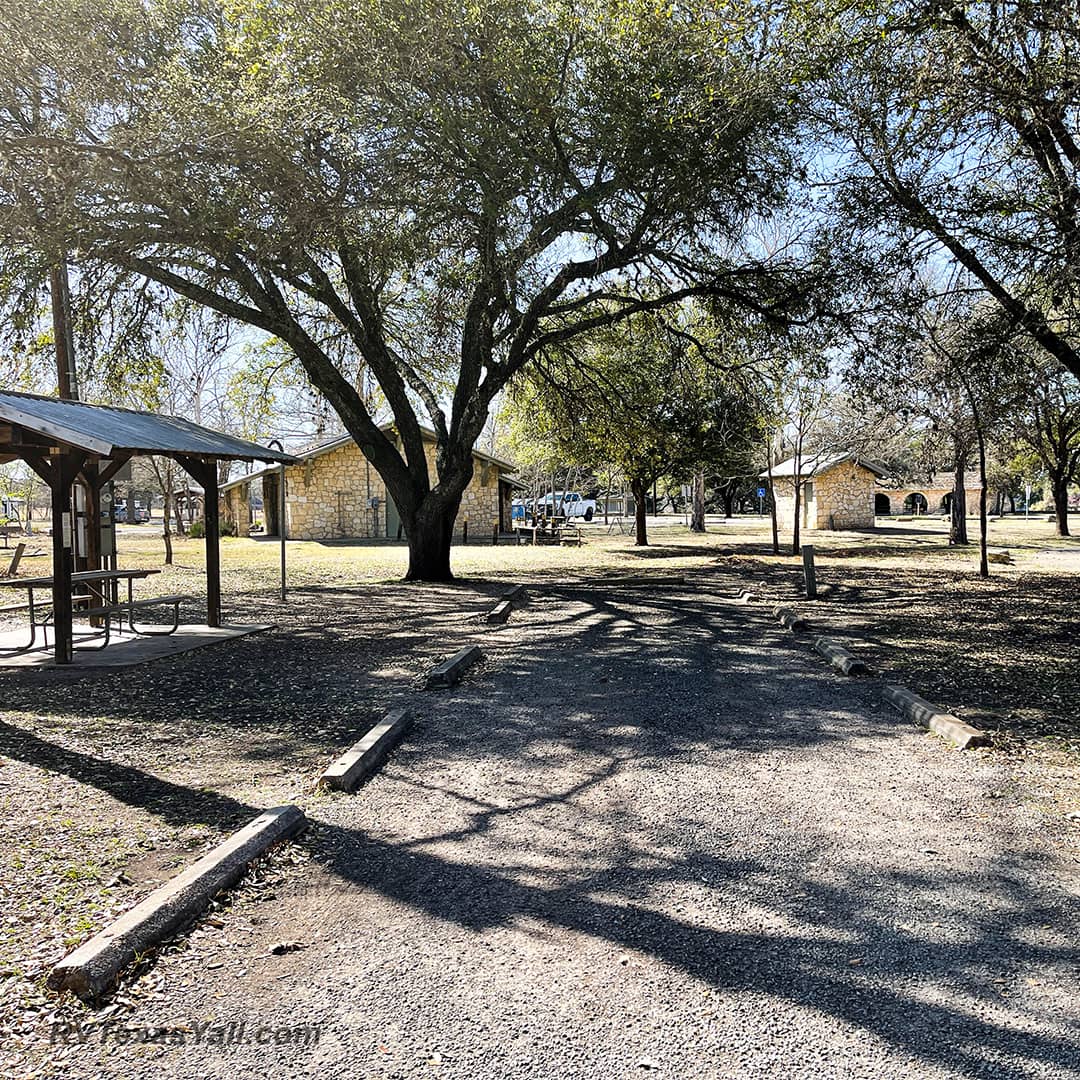 Campsite 31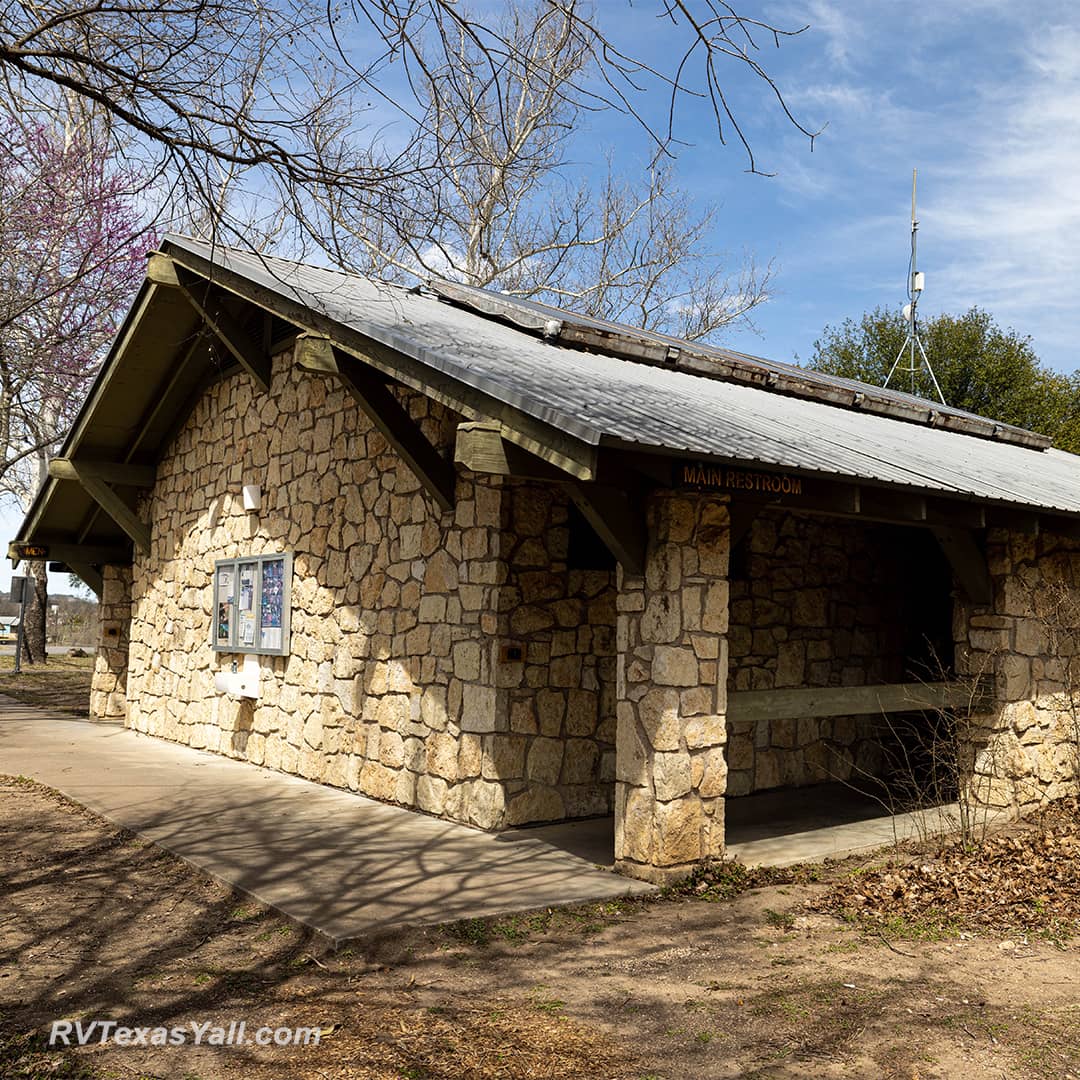 Campground Bathhouse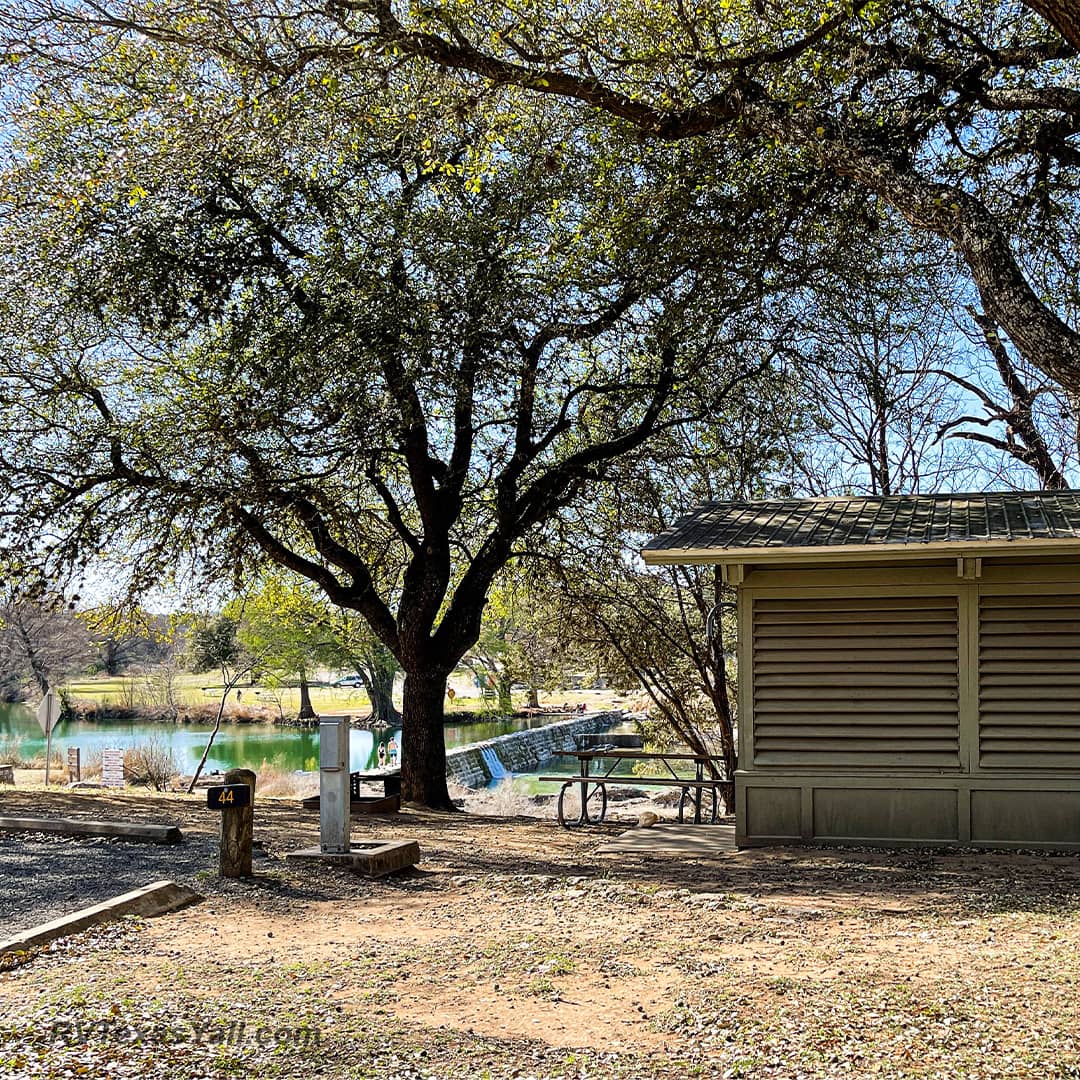 Screened Shelter 44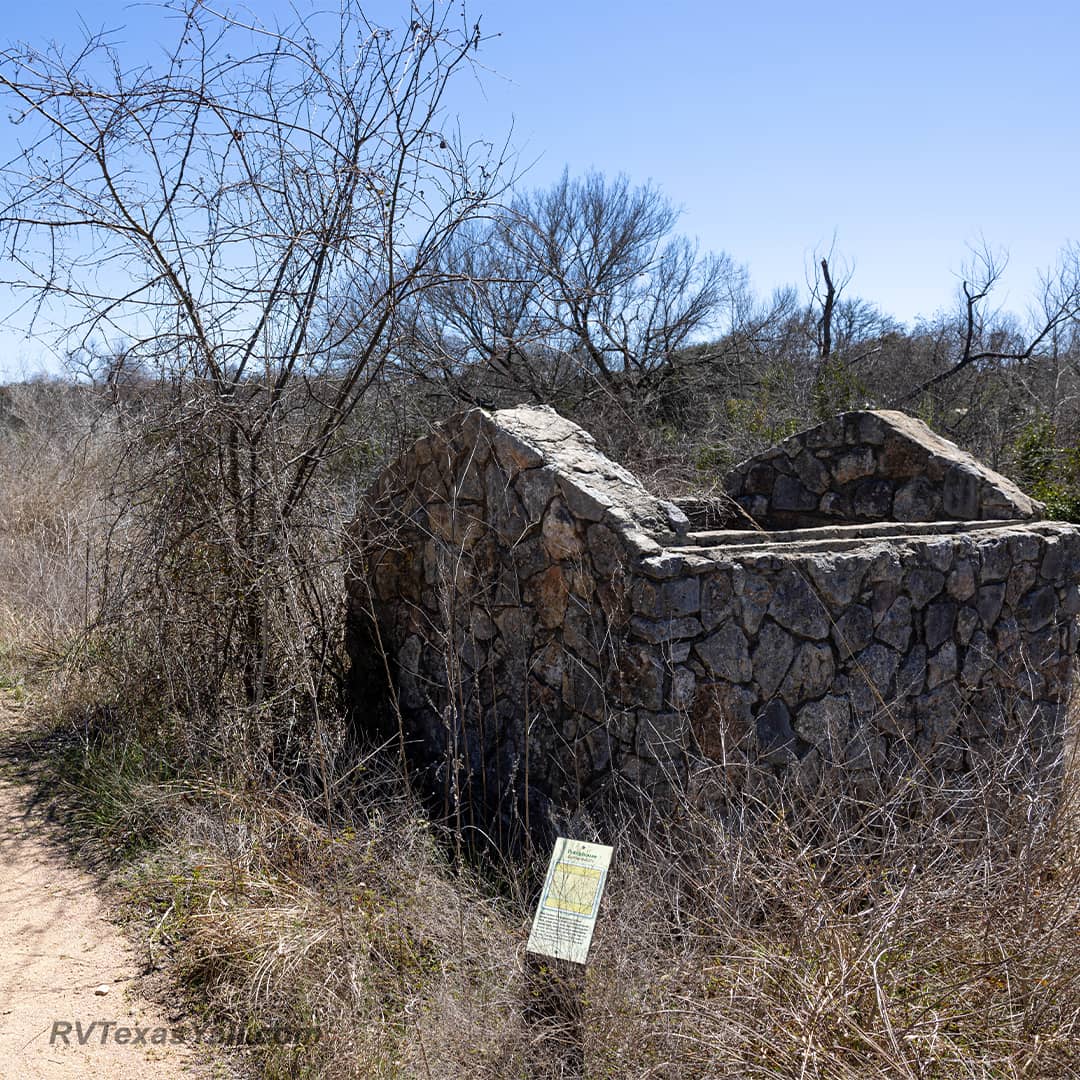 CCC Pumphouse on the Pumphouse Trail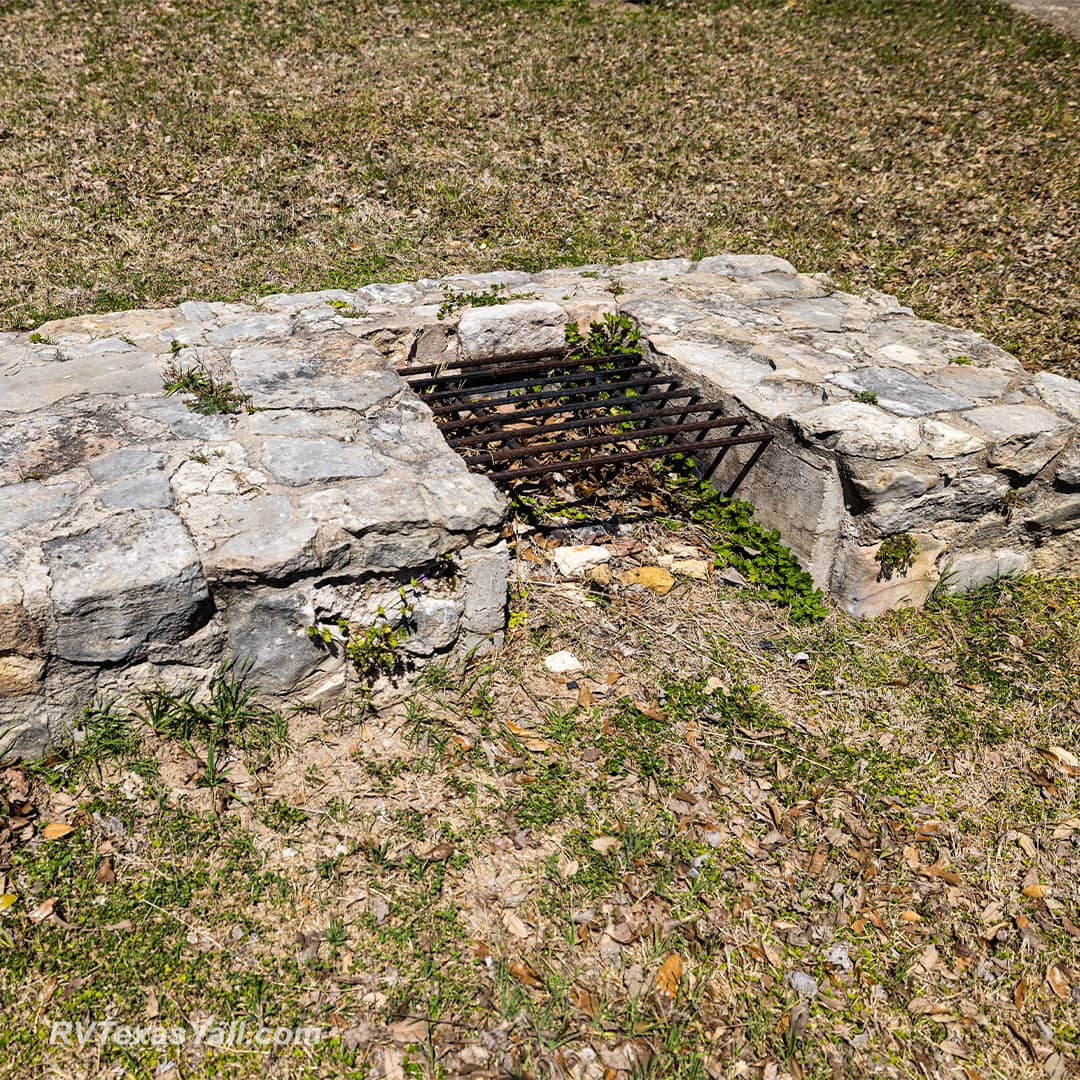 CCC Grill
Blanco State Park Fees
Camping Fees: $20 - $25 / night
Screened Shelters: $30 / night
Day Use Fees (Ages 13+): $5 / day
Where To Find Ice, Firewood, Groceries and Fuel Near Blanco State Park
Firewood is available for purchase from the park hosts in the camping loop at Blanco State Park.
Since this park is located within the town of Blanco, all other amenities can be found within just a few miles of the state park. The nearest grocery store is a Lowe's Market which is about one-half mile away from the park on US 281.
There is an Exxon station just beyond that which sells both gas and diesel fuel. This station would also be a good place to disconnect your tow vehicle before you arrive at the park or reconnect the two after you leave.
There are a ton of great dining options in Blanco as well as several breweries, wineries and distilleries. We'll talk more about many of these in next week's Blanco TX post!