RV Texas Y'all Podcast Episode 015
Listen Here!
Audio: RV Texas Y'all Podcast, Ep 15
Published May 14, 2022
If you cannot see the audio player just above this sentence, click on this link to play the episode.
In This Episode
We sit down with our good friends, Brett Davis and Angie Morell. Brett is the Founder, President and CEO of National Indoor RV Centers (NIRVC) and Angie is the National Director of Sales. They share some background history on Angie and how she became the YouTube Star and face of NIRVC that we have all come to know and love over the years.
If you have watched motorhome tour videos on YouTube, then you have surely seen Angie's videos. She is every bit as friendly, warm and personable in person as she appears on video. We are proud to call her a friend and we are happy to be customers.
Folks who know that we know Angie often ask us what she is like "in real life". It was so much fun sitting down with Angie and Brett for this episode to learn more about the person behind the videos.
Mentioned In This Episode
National Indoor RV Centers (NIRVC)
Watch Angie On YouTube
You'll find a long list of Motorhome Tour Videos by Angie on the NIRVC YouTube Channel. She also creates RVing Tip Videos like this one...
Video: RVing 101 by Angie: Towing
In case you missed it, you can also watch Angie in one of our Wingin' It! episodes where she shared some tips for buying an RV.
Subscribe to the RV Texas Y'all Podcast!
Like what you hear? Subscribe to us on your favorite podcast network including: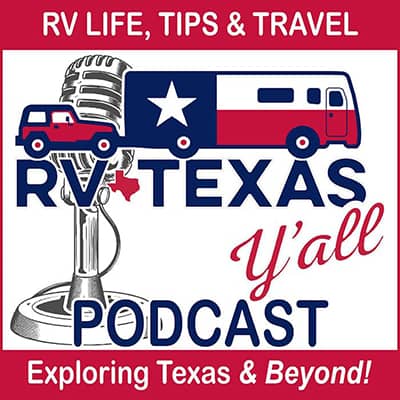 - Audible
- Deezer
- Pandora
- Spotify
- Stitcher
- TuneIn
If you enjoy our podcast, please leave us a review in your favorite podcast app and share our episodes with your friends and family!
Of course, you can always listen to any of our episodes right here on our website!
Subscribe to our Newsletter for weekly updates on new content and other interesting stuff!