Why Not Start RVing at 89?
We always say, "We're on a mission to experience life, not just live it". Well, we've recently met someone who takes this motto to a whole different level!
This week, we are excited to introduce you to our new friend and fellow New Aire owner, Don Hagge. Don is a man of many talents with an incredible zest for life. During his lifetime, Don has played many roles. He grew up on a farm in North Dakota, served our country as a Naval Aviator in Korea, and earned a PhD at Berkeley. He went on to work in the Apollo program at NASA before relocating to Silicon Valley and the tech world. At 69, he founded a vineyard and became a wine maker. Why Not?
And 20 years later, at the age of 89, Don decided it was time for him to travel and see the country. So, he bought his first motorhome (a 2021 Newmar New Aire 3543) and set off on a great adventure. When we met Don at the AIM Club Rally in Branson, Missouri he was just over a year into his epic RV adventure, but had already logged over 26,000 miles. When we asked him what inspired him to become an RVer and travel the country at now 90 years young. His answer was simple... "Why Not?". And that my friends, is the essence of Don Hagge... Why Not?
Watch This Episode of Wingin' It!
Video: Living His Best Life at 90 | Epic RV Adventures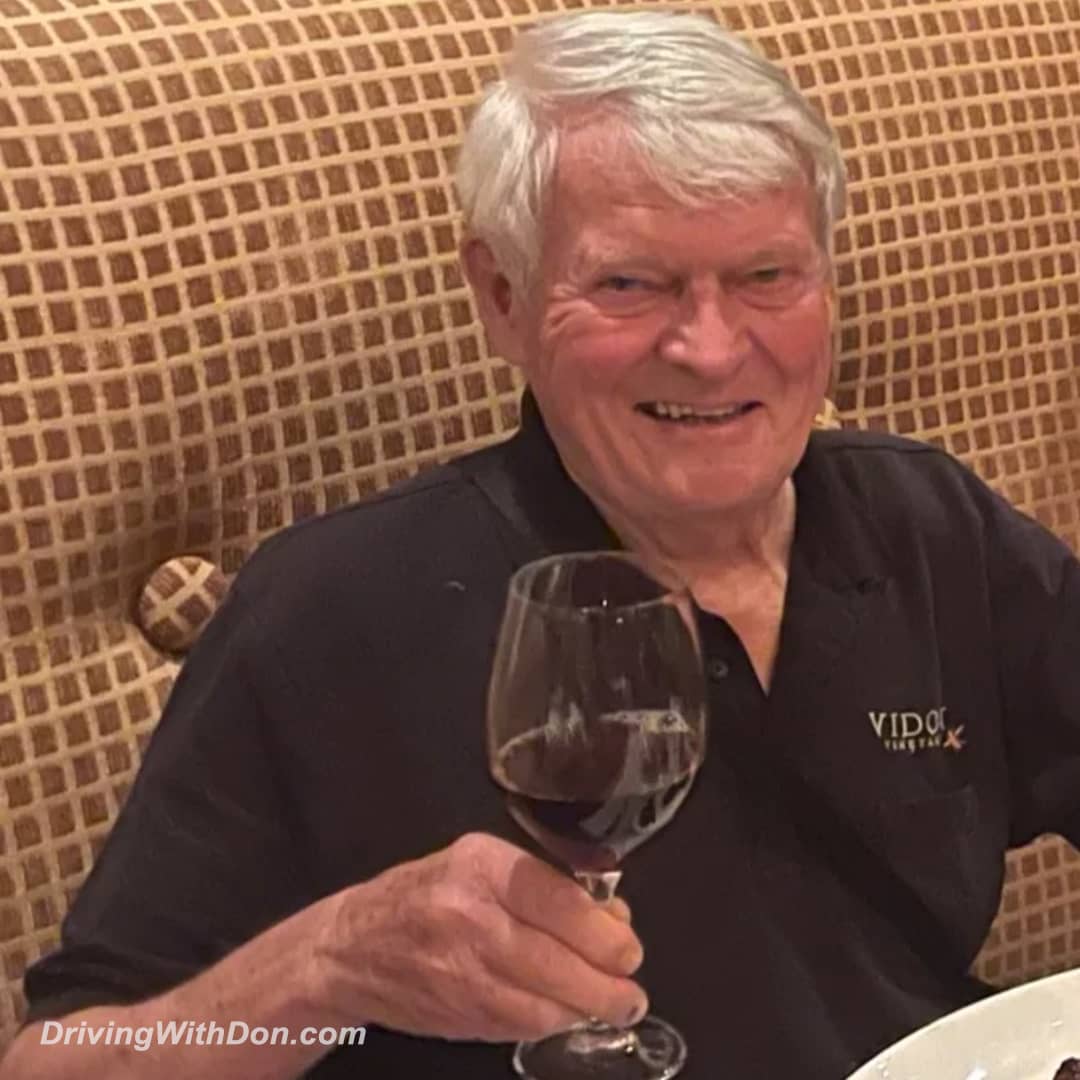 Don Enjoying a Local Restaurant
We hope you enjoy this very special episode of Wingin' It! With Friends as much as we enjoyed filming it. We aspire to be more like Don. Because, after all... Why Not?
We have long believed that RVing keeps us younger. Don Hagge is living proof that age is just a number and you're as young as you feel. We look forward to following his active retirement and crossing paths again to hear more of his stories. And we will definitely be following along via his blog and his Instagram page. Why not? 😄
Follow Along On Don's Adventures
Also Mentioned In This Episode