Why We Trust National Indoor RV Centers For Our Motorhome Service
This week we're Wingin' It! from National Indoor RV Centers (NIRVC) where we go for our annual service on our Newmar New Aire motorhome. We talk about the importance of keeping up with annual maintenance on your RV and why we trust NIRVC for our preventative maintenance and more.
Watch This Episode of Wingin' It!
Video: Motorhome Service | National Indoor RV Centers (NIRVC)
In the video, we mention that we've been to the NIRVC locations in Dallas TX (the company headquarters and original location) and Atlanta GA. They currently also have locations in Nashville TN, Phoenix AZ and Las Vegas NV with plans for more.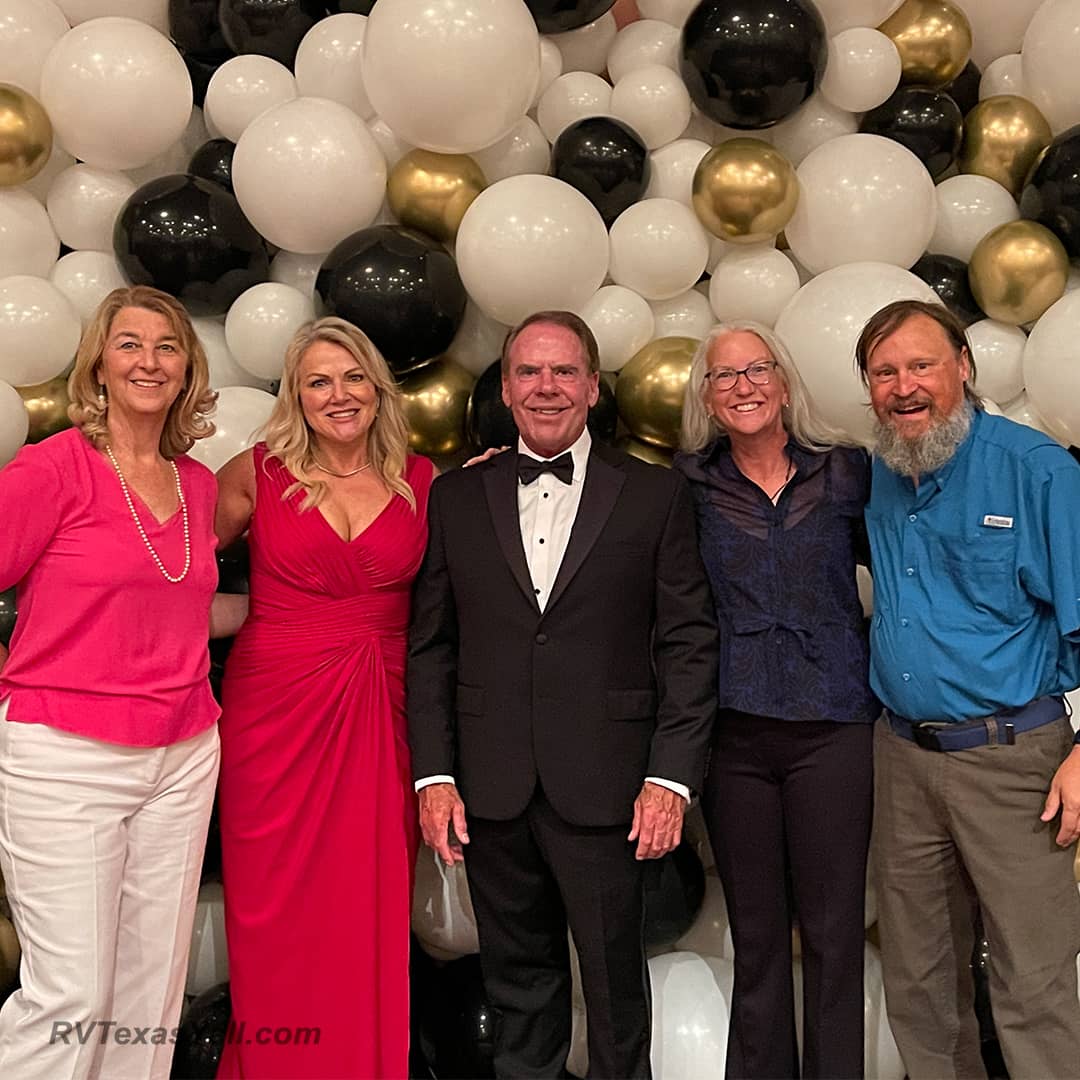 All Dressed Up With NIRVC's Brett, Angie and Kim
We had a blast at the NIRVC Customer Appreciation Rally at Texas Motor Speedway! It's always fun hanging out with other RVers and with our long-time friends from National Indoor RV. We missed having our salesman, Tanner, in this pic from James Bond Night. But so glad we got this pic with Kim, Angie and Brett. (By the way, Kim is the person responsible for the red on our coach. She had a small swatch of the red that Newmar had used once before. 😁)
Mentioned In This Video...
We're sharing our full ongoing experience as customers of NIRVC. If you missed our other posts and videos related to National Indoor RV Centers, you can find them here:
Tips for Buying an RV With NIRVC's Angie!
Our New Motorhome: The Big Reveal
Video: Getting Our RV's Body Damage Repaired
Video: RV Upgrades For Safer Travel
Also Check Out Our Friends:
Angie and the NIRVC YouTube Channel