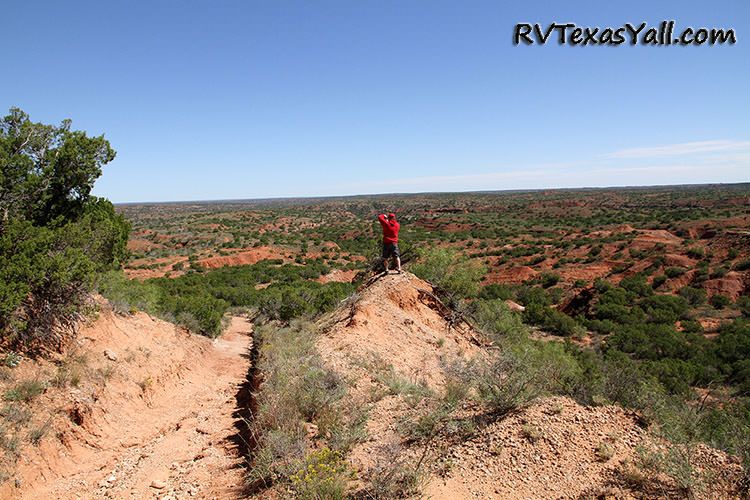 Caprock Canyons State Park, Quitaque, TX
Welcome to the Texas Panhandle!
The Texas Panhandle is the northwest part of the state that sticks up like, well, a panhandle. Route 66 runs through the Panhandle, so look for classic icons of "The Mother Road" like Cadillac Ranch and The Big Texan (home of the 72oz steak challenge) here. You'll also find canyons, including the 2nd largest canyon in the United States: Palo Duro Canyon! Our second "canyon" state park, Caprock Canyons, offers visitors a chance to camp amongst the Texas State Bison Herd. Cities in the Texas Panhandle include Amarillo, Lubbock, Abilene, San Angelo, and Lamesa.