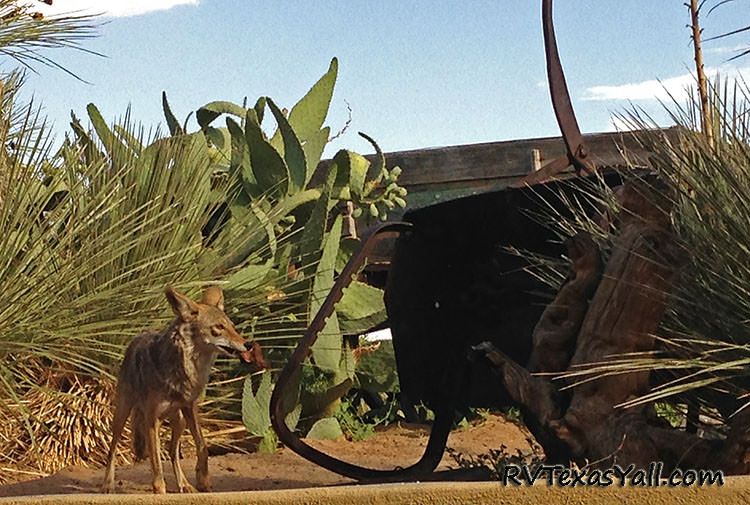 A Coyote Enjoying Steak at Cattleman's Steakhouse, Fabens, Texas
Welcome to West Texas!
The #19 Largest City in the US by population, El Paso, is also the western most city in Texas. West Texas is where you'll see our mountains, including the highest point in Texas: Guadalupe Peak. Also in West Texas, two National Parks: Big Bend and Guadalupe Mountains, Fort Davis National Historic Site, the McDonald Observatory, Amistad National Recreation Area, the world's largest spring-fed swimming pool, and a 600 seat family-style steakhouse in the middle of the desert! Other West Texas cities include Midland, Odessa, Alpine, Del Rio, Fort Stockton, Van Horn and Marfa.