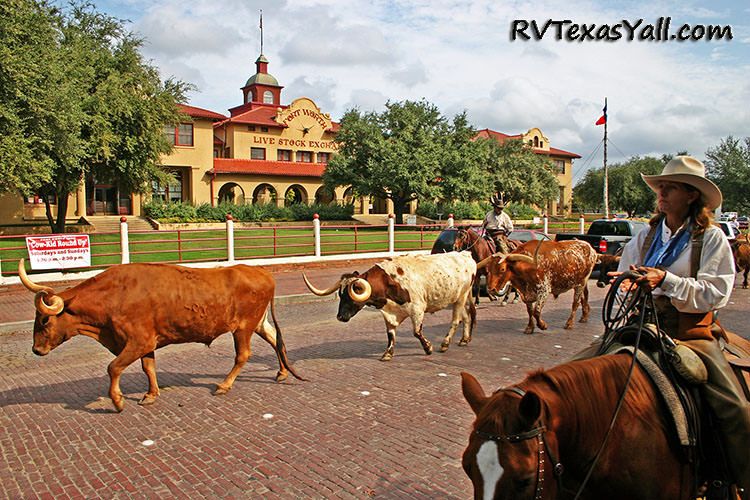 Fort Worth Herd Longhorn Cattle Drive, Fort Worth, Texas
Welcome to North Texas!
Home to three of the Largest 50 Cities in the US by population (#9 Dallas, #17 Fort Worth, #50 Arlington), North Texas has more than it's fair share of museums, restaurants and urban entertainment. The George W Bush (43) Presidential Library is here. So are the Grapevine Vintage Railroad, 2 National Grasslands, the State Fair of Texas and the world's only twice-a-day cattle drive! Other cities in North Texas include Plano, Wichita Falls, Texarkana, Garland, Irving, Gainesville, Grand Prairie and Stephenville.