Fun in Two Black Hills!
Video: 1880 Train and Devils Tower
Join us as we spend one more day in the beautiful South Dakota Black Hills and then head over to another group of Black Hills in Wyoming! Before this trip, we did not realize that Wyoming had "Black Hills", but they do. And the Wyoming Black Hills are home to incredible Devils Tower National Monument!
We had an absolutely FANTASTIC time in the Black Hills of South Dakota. But before we left the area, we had one more fun thing to do... ride the 1880 Train! We love riding vintage trains and we had been looking forward to this experience for a couple of months.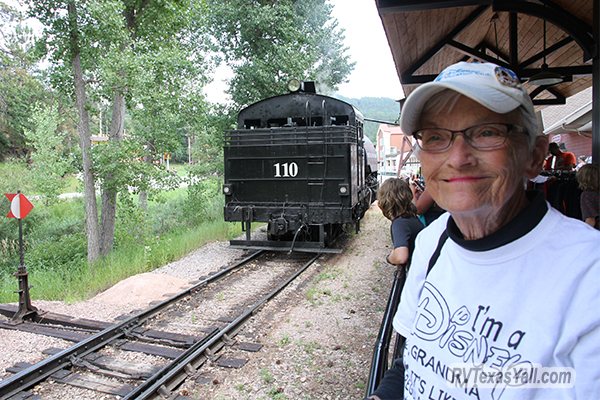 Grammy at the Train Depot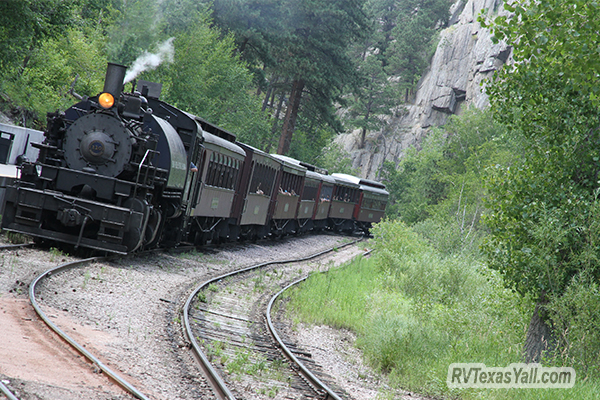 Pulling into Keystone
The 1880 Train runs on a historic path between Hill City and Keystone, South Dakota. The tracks were first laid here in the 1890s after the railroads came through the Black Hills during the gold mining boom. The Black Hills Central Railroad became a tourist attraction in 1957. We share more details on our experience riding this train in our 1880 Train: Black Hills Central Railroad post.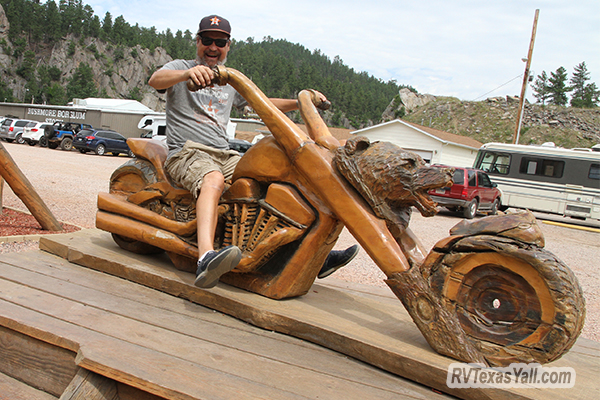 Tom Joins the Bike Craze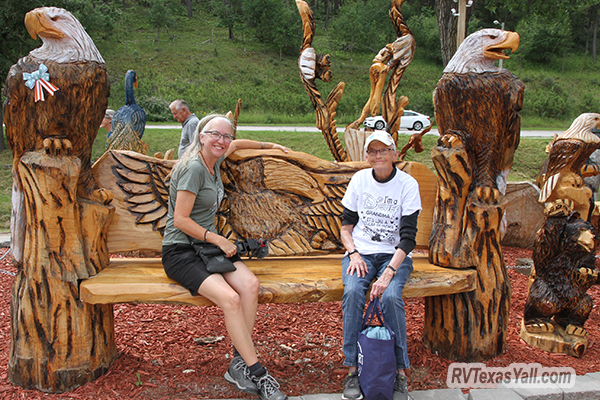 Relaxing at Dahl's
While we were in Keystone, we walked down the street to visit The Borglum Story, a museum about the carving of Mount Rushmore. Unfortunately, it was closed while we were there, so we walked next door to take a look at Dahl's Chainsaw Art. We really enjoyed watching chainsaw artists at work back in 2015 at the Albuquerque Balloon Fiesta, and this place brought back a lot of good memories. It's fun to sit and watch the artists at work and just amazing to see what they are able to create. Definitely, check this place out when you're in Keystone. It is free to walk around their property to see the art, some of the larger pieces are available for pictures for a donation, and of course they have carvings for sale if you're looking for something unique and handmade.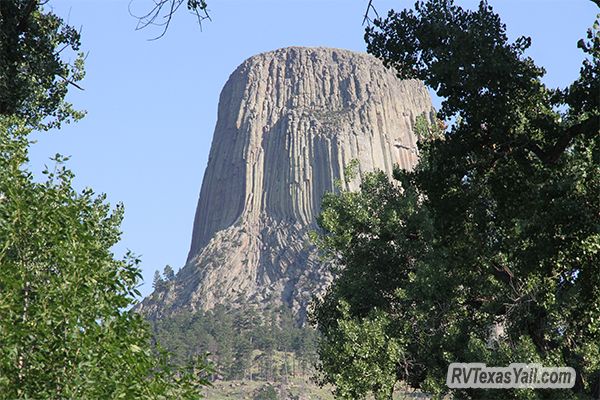 Devils Tower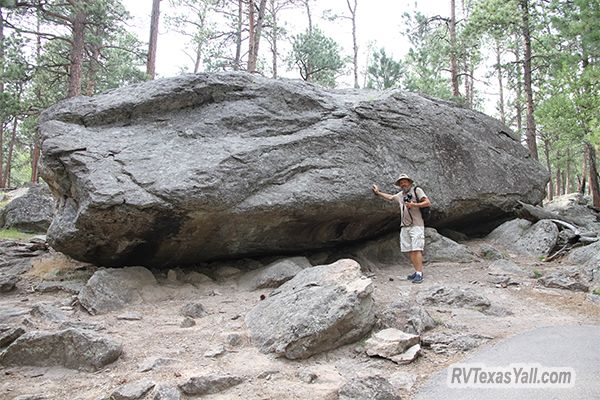 Huge Boulder Off of Devils Tower
After arriving back in Hill City, we took the two hour scenic drive to the Wyoming Black Hills so that we could spend a couple of days at Devils Tower National Monument. If you plan to travel to the South Dakota Black Hills to see Mount Rushmore, Crazy Horse, Custer State Park or any of the local attractions, be sure to bank in some time to head over to Devils Tower. It is an easy drive and well worth the trip! To see more about our stay at Devils Tower, be sure to see our Devils Tower National Monument post. We were AMAZED by the Tower.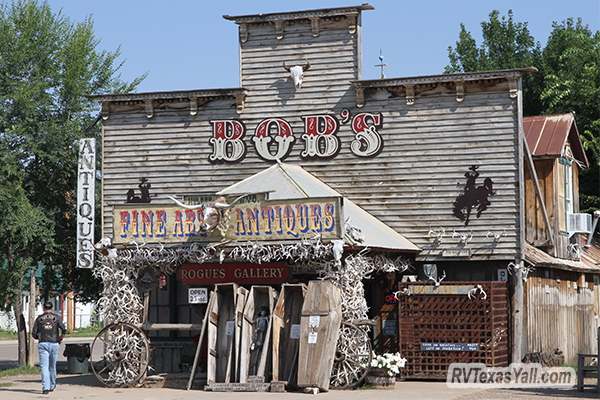 Bob's Antiques in Hulett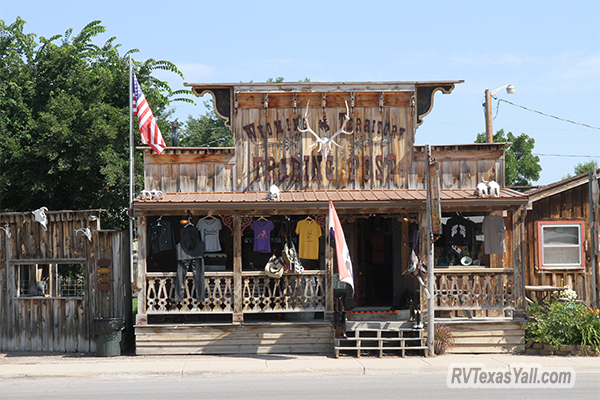 Hulett Trading Post
While we were at Devils Tower, we asked the friendly park hosts where we could buy groceries. They suggested we take the short drive about 10 miles North to the town of Hulett, Wyoming. What a neat place! Founded in the late 1800s as farmers and ranchers began moving into the area, Hulett has a population of about 400, but is said to host over 100,000 visitors during the Sturgis Motorcycle Rally. A visit to Hulett is like a trip back in time to the Old West. They have a great little grocery store with super helpful folks, an ice cream parlor, a saloon, cafe, bank and motel. When you're visiting Devils Tower, take the time to check out Hulett.
We are having a great time checking these places off our our bucket list! Thanks for coming along for the fun!
To make sure you see all of our videos as we release them, please make sure you are subscribed to our YouTube Channel!