Next Up: One Of Our All Time Favorites!
We absolutely love stuffed jalapenos! They are one of our all time favorite foods. Stuffed Jalapenos are easy to make and the recipe is flexible. We've done them a lot of different ways. On this episode of Tom's Chuck Wagon, we're sharing one of our recipes for bacon wrapped stuffed jalapenos and our homemade buttermilk ranch dressing!
Stuffed Jalapeno Recipe
Stuffed Jalapeno Ingredients:
8 Large Jalapenos
1/2 Pound of Chorizo*
1/2 Medium Onion, Chopped Small
3 Cloves of Garlic, Minced
3/4 Cup Fresh Cilantro, Chopped
3 Green Onions, Chopped
8 oz Cream Cheese, Softened
1 Cup Sharp Cheddar Cheese, Softened
16 Slices of Bacon
How to Make Stuffed Jalapenos:
Cook the chorizo, onion and garlic together until chorizo is completely cooked.
While the chorizo is cooling, Slice each jalapeno in half lengthwise and remove the seeds.
Mix together both cheeses, green onions and cilantro.
When the chorizo has cooled down, add it to the cheese mixture and combine well.
Spoon the chorizo and cheese stuffing into the jalapeno halves, filling each one completely. (We like the stuffing to be a bit above the pepper when full.)
Wrap a slice of bacon around each stuffed pepper and hold in place with a toothpick.
Place on a hot grill for 20-30 minutes until bacon is cooked. Check every 10 minutes.
CAUTION: When they come off the grill, the cheese will be HOT! Let them cool down just a bit before you bite so you don't burn the roof of your mouth (like Stacie did in the video. LOL)
*NOTE: In the video, we used 1 pound of chorizo. Use 1 pound if you want more meat, use 1/2 pound if you want it cheesier. If you can't find chorizo (spiced pork), you can use ground beef, pork or turkey.
Viewer Tip!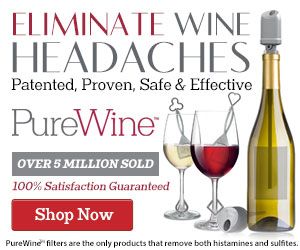 Homemade Buttermilk Ranch Dressing Recipe
Tom loves Buttermilk Ranch Dressing, and it's the perfect compliment to the spice of the jalapenos!
Homemade Buttermilk Ranch Dressing Ingredients:
2 Cups of Buttermilk
1/2 Cup Mayonnaise
1/2 Cup Sour Cream
Juice of 1 Lime
1/2 Cup Fresh Cilantro, Chopped
2 Green Onions, Chopped
2 Cloves of Garlic, Minced
3/4 Teaspoon Dry Dill
1/2 Teaspoon Dry Mustard Powder
1/4 Teaspoon Smoked Paprika
1/4 Teaspoon Black Pepper
1/4 Teaspoon Salt
How to Make Buttermilk Ranch Dressing
Combine Buttermilk, Mayonnaise and Sour Cream in a bowl.
Squeeze in the lime juice.
Add all of the other ingredients and whisk together well.
Cover and put in fridge until ready to eat.
When ready to serve, stir again to make sure it is well mixed.
Lasts several days in the refrigerator.
Cooking Tools We Used to Make These Recipes:
For More Cooking Items We Use and Love, Check Out our Amazon Store Front.