We Love Cooking Outdoors Y'all!
Everything tastes better when it's cooked outside and burgers are no exception to that rule. In this post, we share our easy recipe for making great burgers in your campsite or backyard. And we throw in our homemade guacamole recipe to dress it all up!
Grilled Hamburger Recipe
Great Burger Ingredients:
3.5 pounds of 80/20 fresh ground beef
2 packages of Lipton Onion Soup Mix
1 package of Hamburger Buns (8 buns)
Your Favorite Cheese
Your Favorite Burger Toppings
How to Make Great Hamburgers
Start with fresh ground beef if you can (instead of frozen). We prefer 80/20 ground beef for burgers.
Light your charcoals.
In a bowl, mix together the ground beef and Lipton Onion Soup Mix until the soup mix is evenly mixed with the beef.
Form the meat into 8 equal balls.
Press each ball into a hamburger patty.
Carefully spread your hot charcoal across the bottom of your grill. Try to get it as even as possible.
Place the patties on the grill.
Close the grill lid and don't peak for 5 minutes. If you flip them too soon, they will fall apart.
After 5 minutes, flip the hamburger patties and continue cooking to desired doneness.
With about a minute of cook time left, add your favorite cheese to top the patties if desired.
Remove the patties from the heat.
Lay the bun halves on the hot grill to lightly toast.
Build your burger any way you like it. In this video, Tom topped his burger with cheddar cheese, BBQ sauce, lettuce and tomato. Stacie's burger had Swiss cheese, guacamole, lettuce and tomato.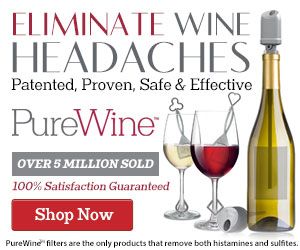 Homemade Guacamole Recipe
Stacie has been making this guacamole recipe for years. It's a family favorite!
Homemade Guacamole Ingredients:
1 large Avocado
1 Lime
1/4 Red Onion, diced
1 Jalapeno, seeded and diced
1/2 handful Cilantro, chopped
2 small or 1 large clove Garlic, minced
1 Roma Tomato, chopped
a dash of Sea Salt
How to Make Guacamole
Cut open your Avocado. Carefully remove the seed, and scoop the fruit into a bowl.
Squeeze in the lime juice.
Add all of the other ingredients and mix together well.
Enjoy!
Guacamole is great on a burger, sandwich or wrap, as a dip, as part of a salad, or on it's own. It's great for hot weather, but we eat it all year round.
It's best to make guacamole right before you plan to eat it. Exposure to air makes the avocado turn brown within an hour or two. The lime will delay that change, but it's prettiest to the eye when it's freshy made.
Cooking Tools We Used to Make These Recipes:
For More Cooking Items We Use and Love, Check Out our Amazon Store Front.