Wingin' It!, Episode 79
Video: Our New RV Life Podcast | Wingin' It!
The RV Texas Y'all Podcast is live and we're having a ball with it. This week, we're Wingin' It! about our new podcast, some of the topics we're talking about, how often we're publishing it and where you can find it. We hope you'll join in on the fun!
To learn more about podcasts, visit our podcast introduction page. And to listen to our podcasts right here on our website, visit our main podcast page!
Sign up for our weekly updates to have our latest podcast episode and other content delivered directly to your inbox each Monday.
Subscribe to the RV Texas Y'all Podcast!
Subscribe to us on your favorite podcast network including: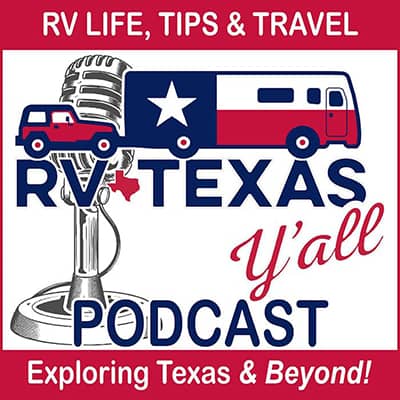 - Breaker
- Castbox
- Deezer
- PodBean
- Spotify
- Spreaker
- Stitcher
- TuneIn