RV Texas Y'all Podcast Episode 001
Listen Here!
Audio: RV Texas Y'all Podcast, Ep 1
Published January 18, 2021
If you cannot see the audio player just above this sentence, click on this link to play the episode.
In This Episode
In this episode, we talk about who we are, how we got into RVing, why we started RV Texas Y'all, our decision to become full-time RVers, and why we're starting a podcast.
We also share our first Texas Tidbit! We answer the question: Why is there no BLM Land in Texas?
Mentioned In This Episode
Jamaica Beach RV Resort
BLM Page for Cross Bar Management Area
Subscribe to the RV Texas Y'all Podcast!
Like what you hear? Subscribe to us on your favorite podcast network including: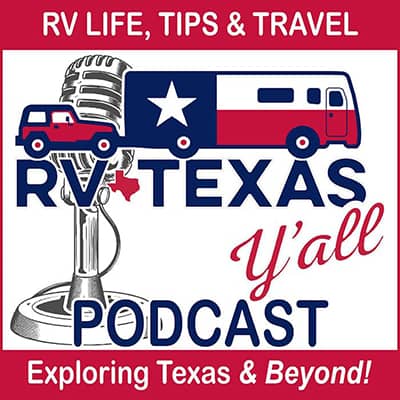 - Audible
- Breaker
- Castbox
- Deezer
- Spotify
- Spreaker
- Stitcher
- TuneIn
If you enjoy our podcast, please leave us a review in your favorite podcast app and share our episodes with your friends and family!
Of course, you can always listen to any of our episodes right here on our website!
Subscribe to our Newsletter for weekly updates on new content and other interesting stuff!