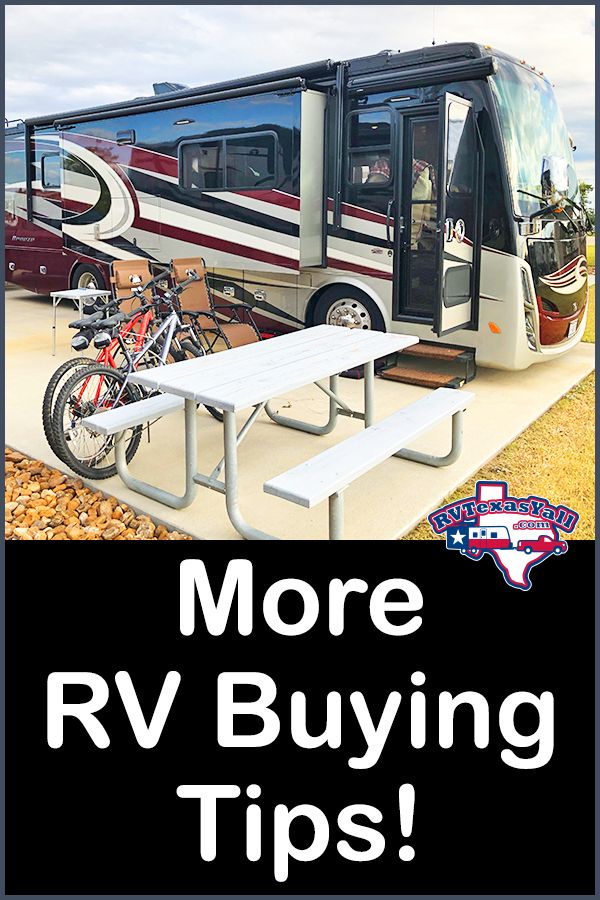 You Might Also Be Interested In:
Things to Think About When Buying an RV, Part I
How to Get the Most Out of Visiting an RV Show
10 RV Accessories We Carry Just In Case
10 Ways to Make Camping Easier
10 Reasons Why We Bought Our Tiffin Breeze 31BR
Subscribe To Our Newsletter to stay connected and receive an email with our latest posts and updates!
Tell Us What You Think! We always love hearing about your travels and seeing pictures of your campsites, rigs and quirky, fun places you visit! Please join us in the RV Texas Y'all Community on Facebook or in the RV Texas Y'all Community on RVillage. Not a member of one of our communities yet? We'd love for you to participate! And, of course, they are absolutely FREE! Join us to share your experiences and interact with others folks in the RV Texas Y'all communities. Want more info? Learn more about our Facebook Group!
Safe Travels and Happy Camping!