Our Favorite Super Bowl Commercial
Our favorite Super Bowl commercial this year, easily goes to Jeep, Bill Murray and Poppy the Groundhog! Y'all know we are HUGE Jeep fans. Stacie bought our Jeep Wrangler new back in 1999! Over the last 20+ years, it has been the perfect fun vehicle and is definitely a great choice for towing behind our motorhome and exploring as we travel. We saw one of the very first Jeep Gladiators last year at Palo Duro Canyon State Park when it pulled up next to us. But our love of this commercial goes beyond our love for Jeep...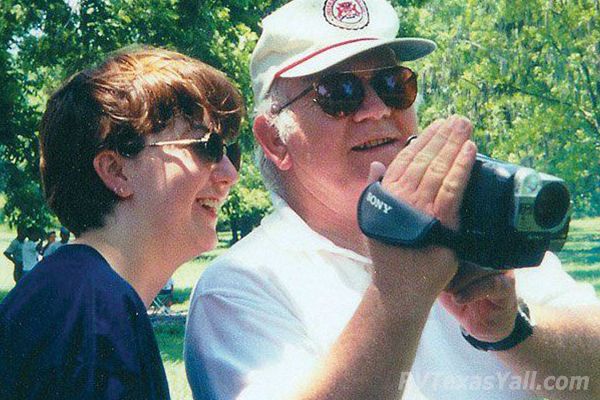 Stacie and Her Dad Filming Brazos Bend State Park in the early 1990s
Stacie's Dad was a big fan of the 1993 movie Groundhog Day. It was, by far, one of his favorite movies. He loved it, in part, because he said that despite all of the obstacles and frustrations that came his way, and no matter how tough life got for him, Bill Murray's character Phil fought through it and didn't give up. To Dad, it was a story of perseverance and learning how to make the best out of a bad situation. (Incidentally, Dad's favorite Disney character was Goofy for a lot of the same reasons.) :)
Dad loved hiking in Texas State Parks, birdwatching, photography, videography, spending time with family, and yes... RVing. He and Mom (Grammy Kay) took us kiddos on a lot of road trips to spend time outside in nature and to historical sites where we could feel the history instead of just reading about it in books. Oh, and he really enjoyed a Jeep ride with the top down. Are you seeing a connection here? He would have loved YouTube! And, we can guarantee this would have been his favorite commercial too.
Dad passed away back in 2003, but we still think of him whenever we see Groundhog Day! So to put 2 of our most loved things together in one ad... well, it just made us happy.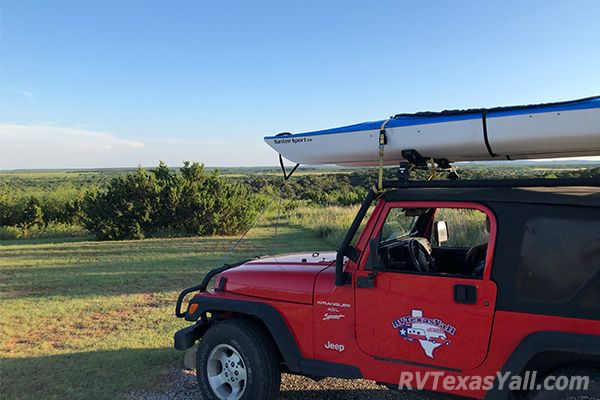 Our 1999 Jeep Wrangler Still Going Strong!
But little did we know, there was even more to the story of this commercial that spoke to us as video creators. This commercial almost didn't happen. They spoke with Bill Murray for the first time on January 17 of this year, the footage was filmed in 3 days with a lot of the original locations and folks involved in the movie, and guess what y'all... Bill Murray and his groundhog buddy were mostly Wingin' It!
You can read more about the unusual story behind the commercial on the Quadratec Blog: Jeep Groundhog Day Commercial Almost As Good As Story Behind the Ad.
And, by the way, they have a slightly longer version of the commercial that aired where Phil and Poppy share even more adventures (including camping). LOL You can watch it here...
Video: Jeep® | "Groundhog Day" - Director's Cut | Bill Murray | 02.02.2020
To watch more videos related to Jeep's Groundhog Day and other Jeep related fun, check out the official Jeep YouTube Channel!
Thank you Jeep, Bill Murray, and Poppy the groundhog for bringing back some fun family memories!