Waller, Texas - Central Texas Region
This park review was written by our good friend and RV Texas Y'all Community Member, Eric. Eric and his family travel in a Holiday Rambler motorhome. Their family visited Lone Star Jellystone Park in Waller, Texas for the first time on a recent summer weekend, and Eric was kind enough to share his thoughts about the park with us...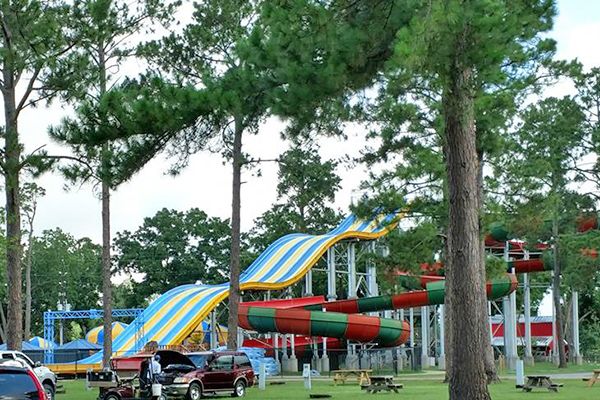 Giant Slide at Lone Star Jellystone Park
From Eric...
My Jellystone thoughts. This location is crazy nuts busy, but great for the kids. We hear from fellow travelers other Jellystone locations are not crazy like this. We saw RV's of every type, but mostly travel trailers. Cabins and tent sites as well.
Site space is minimal, but has everything you need.
The waterpark was bigger than I expected. Lots of swimmers on Saturday as to be expected, but not to the point of overcrowded. Parents, do not take your eyes off of your kids though, too many possible hazards around and in the water at the waterpark. They have food you can order like burgers, pizza, etc. Food prices are not too expensive. Cabanas are available for rental.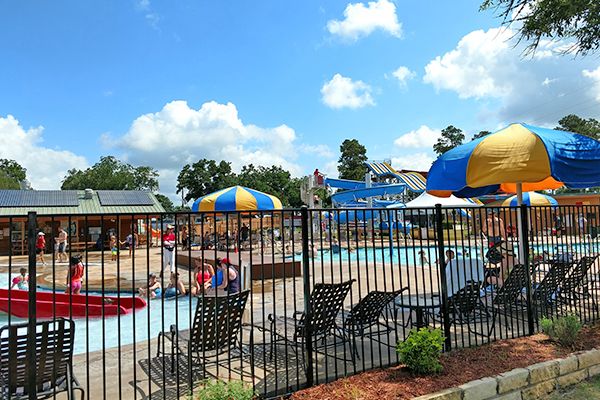 Lone Star Jellystone Swimming Pool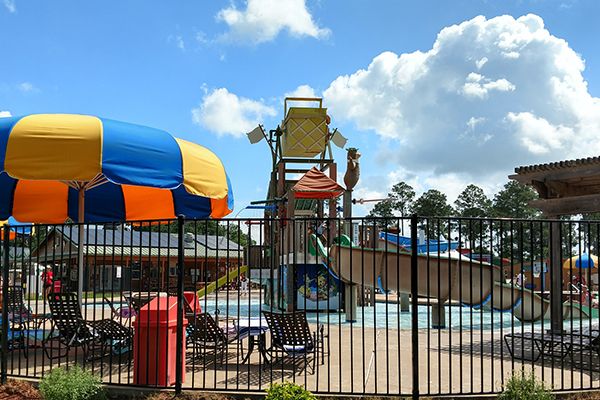 Lone Star Jellystone Splash Pad
The park's recreation room is a big hall with arts and crafts and other scheduled activities. Some activities require a small $3 to $5 fee. We bought a $3 t-shirt to paint. Face paint tattoos were $5.
Movie night was fun under the stars. Sound and screen were good.
We're at the playground now watching our little one as a write. This 3 story playhouse is 3 times bigger than what you would see at Chick-fil-A.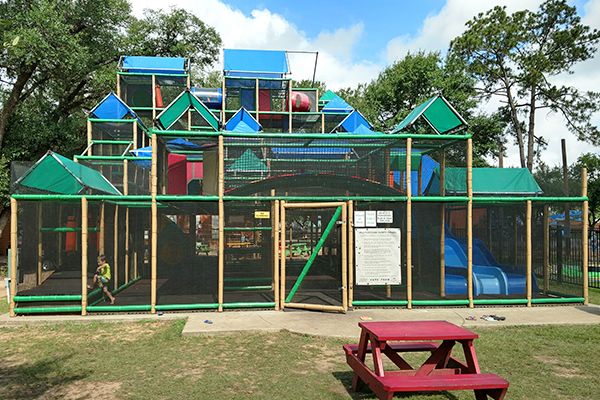 Lone Star Jellystone Playground
The park staff is friendly. Check-in was easy. Wish they had a follow me cart to our site though, as I'm told some other Jellystones do. The first time navigating the park can be a challenge.
Everyone seems to rent a golf cart but us. Don't need one. However, the park needs to police who is driving them. Too many under 18 drivers with too many small children running around or on bicycles or scooters. The rules say drivers need to be 18 and above, but that's not the case. When we pulled in Friday night, it was a challenge trying to see everything coming at us in relation to our 10 ton rig.
They have a nice store at the entrance with everything you need from clothes to groceries.
Now, this is not what we imagine for camping, but we wanted to check it out. I think we are headed to Splashway next weekend which will be very similar. and then we get back to more nature-type camping. This campground is amazing for children and has non-stop activities for the kids, but it's not our favorite type of camping. Checkout time is noon. As we were leaving you could see how nice the place really is. We may come back and try in the middle of the week or when school is back in session without a weekend crowd.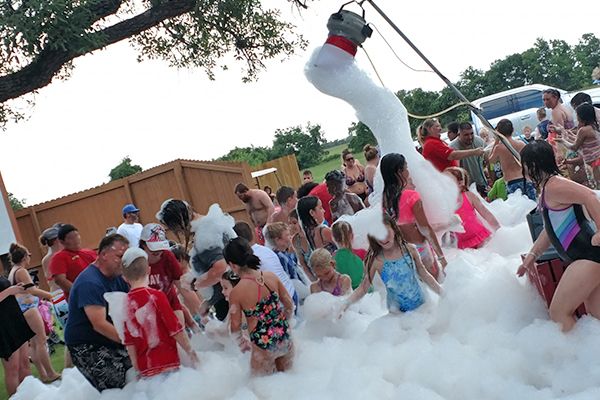 Tons of Kid Friendly Activities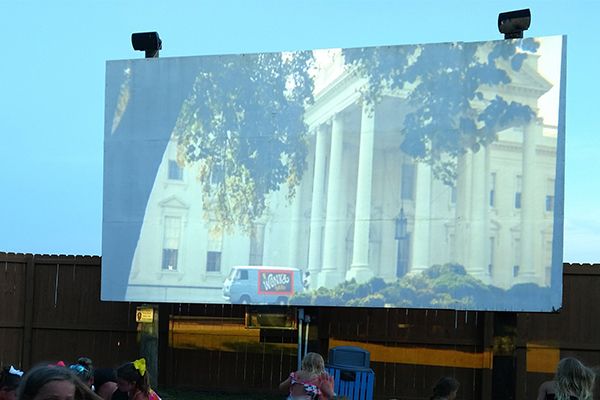 Outdoor Movie Screen
Overall Experience: 4.5 out of 5
It is everything it's advertised to be and plenty of fun for the kids. Staff were nice. 1/2 a point off for how tight the spaces are.
Cheers! -- Eric