Gift Ideas for Outdoor-Loving Dads!
This post contains affiliate links. Please see our disclosure for more information.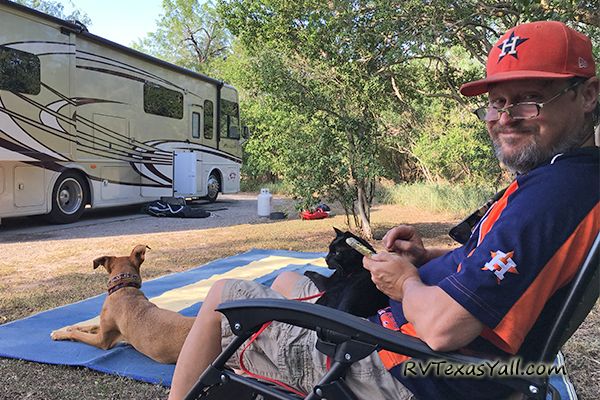 Relaxing at Lake Corpus Christi
What do you get the dad who loves RVing for Father's Day? Great question! To help you with your Father's Day shopping, we've put together a list of 20 items that we own and Tom loves. And since Tom is an RVing dad, these items are, in fact, "RV Dad Approved"!
We've tried to include a little something for Dads with different interests and in a variety of budgets. We hope our list helps gives you some ideas. And, of course, don't forget about Grandaddy! Grandpas love to RV too!
Happy Father's Day to All of the Dads and Granddads! We hope y'all have a wonderful Father's Day and get to enjoy some camping soon!